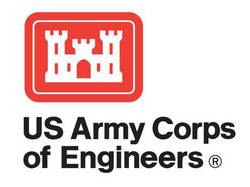 The Corps is committed to ensuring safety of the Green River Valley residents.
Seattle (Vocus) September 23, 2009
The U.S. Army Corps of Engineers announced today that it will purchase and pre-position flood fighting supplies and materials for the Green River Valley in preparation of the upcoming flood season.
This action was in response to a request from the State of Washington for the Corps to provide flood fighting assistance and materials to augment state and local efforts.
A major storm in January 2009 damaged an abutment adjacent to the dam, which has diminished the effectiveness of the dam and increased the flood risk to the Green River Valley.
Since January, the Corps' Seattle District has been working in partnership with King County and the cities in the Green River Valley to warn residents and businesses of the increased risk for downstream flooding due to decreased water holding capacity at Howard Hanson Dam.
The Army Corps of Engineers is constructing a grout curtain within the abutment of the dam to reduce seepage through a critical area of concern, as well as performing drainage improvement work to route water into the drainage tunnel. Work is expected to be done by Nov. 1.
The Seattle District will continue to evaluate reservoir operations at Howard Hanson Dam to reduce downstream flows as interim risk reduction work is completed and tested.
The Army Corps of Engineers will support and augment state and local efforts to include:

Purchase approximately 400,000 sand bags and 45,000 lineal feet of expedient flood barrier products.
Pre-position flood fighting materials within the Seattle District and make them available for loan to protect river levees and ensure that these materials are available if further flooding occurs, well in advance of flood conditions.
Continue to provide technical assistance to the state and local agencies, including continuous review of flood risk, identification of additional actions based on changing field conditions, and advice and/or recommendations for the proposed secondary protection measures.
Work with U.S. Geological Survey and the National Weather Service to investigate immediate improvements of early flood warning systems.
"As we progress through this flood season, the Army Corps of Engineers will continue to work with the State of Washington, King County and their Congressional Delegation to look at additional options to assist Green River Valley," said Col. Anthony O. Wright, Seattle District Commander. "The Corps is committed to ensuring safety of the Green River Valley residents."
Information on flood preparedness may be found at: http://www.kingcounty.gov/safety/prepare/FloodPlan_GRiverBasin.aspx .
Updates regarding the dam may be found at: http://www.nws.usace.army.mil .
###