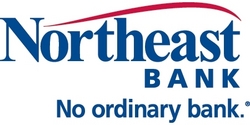 The new systems provide a less complicated, more efficient, energy conserving technology structure that allows Northeast bank to maintain a high level of security at an overall lower cost to the company
Lewiston, MN (Vocus) August 27, 2009
Implementing new cost effective and greener technology for better business, Northeast Bank has undergone an IT makeover with Dell™ and is now a featured case study for the technology giant.
Last month Northeast Bank underwent a technological conversion to cut down the number of servers used at their corporate headquarters in Lewiston, replacing them with fewer, higher capacity, energy efficient servers that save space, power, money, and ultimately CO2 emissions.
"The new systems provide a less complicated, more efficient, energy conserving technology structure that allows Northeast bank to maintain a high level of security at an overall lower cost to the company" says Rob Johnson, CFO and head of the technology group for Northeast Bank.
Video of the transition and technological benefits took place at Northeast headquarters and is now a featured case study for Dell™ which can be seen here on the bank's YouTube Channel.
About Northeast Bank
Northeast Bank, a leader in delivering one-stop shopping for financial services, is headquartered in Lewiston, Maine and is a wholly-owned subsidiary of Northeast Bancorp (NASDAQ: NBN). The Company has approximately $598 million in assets as of June 30, 2009 and derives its income from a combination of traditional banking services and non-traditional financial products and services including insurance and investments; operating eleven traditional bank branches, fourteen insurance offices and three investment centers that serve seven counties in Maine and two in New Hampshire. Information regarding Northeast Bank can be found on its website at http://www.northeastbank.com or by contacting 1-800-284-5989.
Fan NEB on Facebook. Join the NEB group on LinkedIn (linkedin.com/groups?gid=2018048&trk=hb_side_g). Follow NEB on Twitter: @northeast_bank. Friend NEB on MySpace (myspace.com/northeast_bank). Check out the NEB YouTube Channel (youtube.com/user/NortheastBank)
Contact:
Chris Delamater
Director of Marketing
207-786-3245 ext. 3548
# # #