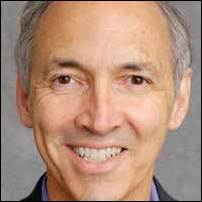 Green Building Advocate of the Year
Tucson, AZ (PRWEB) January 9, 2007
Jerry Yudelson, leading green building consultant, the author of three books on the subject of green buildings, green building marketing and green developments, today released his 2007 predictions for major developments in the green building industry this coming year.
Yudelson, who chairs the industry's annual conference, Greenbuild, the world's largest green building gathering, said, "As a consultant to this industry, I have a great vantage point to see what's happening and likely to occur in the coming year. I wanted to release these predictions to encourage others to share their expectations for the growth of green buildings."
Here are Yudelson's predictions:
1. The U.S. Green Building Council's (USGBC) new "LEED for Homes" standard will debut with more than 5,000 homes registered in the program within the first six months, representing the commitment of 50 builders at an average of 100 homes.
2. Green homebuilding will soar, even before LEED for Homes is released, owning to the pent-up demand by buyers looking to save energy and builders looking for an edge in the marketplace among the so-called "Eco-Elite" buyers. There is strong evidence of builders' interest in energy-efficient home design, as a way to respond to the public's concern for saving money and doing something for the planet. Also, the availability of Federal $2000 per home tax credit for energy-efficient homebuilding through the end of 2009 should work as a strong incentive for many.
3. Cumulative LEED certifications under all systems will top 1,000 for the first time. This will be a long way from 350 certifications at year-end 2005 and about 600 certifications as of December 2006. The advent of USGBC's "portfolio" program for "volume-build" organizations such as banks, national retailers and similar organizations should swell the numbers of LEED-certified buildings quickly.
4. Cumulative LEED project registrations under all systems (excluding single-family homes) will approach 10,000. This will put us well on track to achieve USGBC CEO Rick Fedrizzi's late-2006prediction of 100,000 LEED-registered commercial building projects by the end of 2010.
5. More than 50 additional cities will adopt some form of green building ordinance or mandate, as more cities start to implement their commitment to the "U.S. Mayors' Climate Protection Agreement" and as the political agenda in Washington DC changes, to put more emphasis energy efficiency and climate change issues.
6. More than 10 additional states will adopt incentive programs or mandates for their own buildings. There are now more than 15 states now with specific green building programs. Because of the Democratic takeover of several governorships and state legislatures, these actions will likely occur in the first half of 2007. Look for additional strong actions in California, Oregon and other states where "pro-green building" governors were returned to office.
7. More than 30 additional LEED Platinum projects will be certified, effectively tripling the number of such landmark buildings. People are beginning to figure out that LEED Platinum is achievable, with a little luck and good planning, as well as some budget tolerance for renewable energy systems.
8. Attendance at Greenbuild 2007 in Los Angeles this fall will top 20,000 for the first time. (As a long-time conference participant, even I was surprised that more than 13,000 paid registrants turned out for Greenbuild 2006 in Denver.) The far greater population in Southern California and the growth of the green building industry in general will play a role in growing the total attendance for Los Angeles this fall more than 50%.
9. LEED will register more than 100 non-US and non-Canadian projects for certification for the first time. We see a general interest in LEED from office developers in China, India and other countries, wanting to appeal to multinational tenants, as well as government programs that want to green their projects in the absence of clear national standards.
10. The number of LEED Accredited Professionals (LEED APs) will grow by 15% or more, to a total exceeding 38,000 by the end of 2007. As a LEED national faculty trainer, I am amazed at how we continue to sell out each workshop, with most attendees wanting to take the LEED AP exam. Considering that there are more than 100,000 real estate agents in the U.S., I see no end to the growth in the number of LEED APs.
About Jerry Yudelson
Jerry Yudelson is a former Board Member of the U.S. Green Building Council, a national nonprofit with more than 7,300 corporate and institutional members. He also serves on the national standards committees for both LEED for New Construction and a companion standard, LEED for Core and Shell development. He has trained nearly 3,000 people in the LEED green building assessment framework since 2001.
About Yudelson Associates
Yudelson Associates, Tucson, AZ, http://www.greenbuildconsult.com, was formed in 2006, with a mission of "growing the business of green building" and facilitating sustainability initiatives in higher education and the corporate world. Yudelson is a leading national authority on green buildings and corporate sustainability, with three books on green marketing and more than three dozen articles to his credit in the past three years. He is the senior editor of the iGreenBuild web site, http://www.igreenbuild.com. In 2004, Yudelson was honored as "Green Building Advocate of the Year" by the Northwest Energy Efficiency Alliance.
# # #