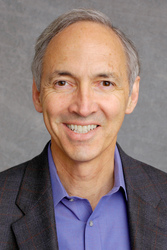 We were able to find a pathway to certification within the constraints of a fairly evolved design. Fortunately, the developer and the design and construction team were flexible and creative in making changes and finding solutions that were cost-effective but still met LEED's stringent guidelines
Tucson, AZ (Vocus) October 1, 2009
Oro Valley Marketplace in Oro Valley, Arizona, in the Tucson metro area, was recently certified by the US Green Building Council at the Silver Level of the LEED for Core and Shell rating system. Yudelson Associates provided the LEED certification consulting services for Vestar Development Company of Phoenix, the project developer.
Oro Valley Marketplace also provided the largest environmental remediation project in the Town of Oro Valley, restoring 77 acres of desert to natural riparian habitat. The certification is part of Vestar Development's GreenSTAR program commitment to sustainable development in the Southwest and covers a 20,000-sq.ft., in-line shops building in the development's northwest corner.
Yudelson Associates' founder and president, Jerry Yudelson, said, "With an owner committed to doing the right thing and a cooperative design and construction team, we were able to put together a green design, construction and operations plan that represents a model for future retail development in Arizona." This project exemplifies what you can do with land use, water efficiency, energy efficiency, materials choices, leasing guidelines and operating practices, to achieve green development goals.
The project makes major commitments to purchasing green power for building operations and to green operations practices. The Yudelson Associates' certification team provided counsel to the developer, the architect, engineers and construction team on LEED requirements and prepared all documentation for submittal to the Green Building Certification Institute (GBCI), the USGBC's project certification arm. Independent reviewers hired by GBCI reviewed all the documentation and awarded the project 30 points, enough to qualify for the Silver certification under the LEED-CS standard.
This assignment was especially challenging for Yudelson's team because the decision to seek certification was made late in the design process. "We were able to find a pathway to certification within the constraints of a fairly evolved design. Fortunately, the developer and the design and construction team were flexible and creative in making changes and finding solutions that were cost-effective but still met LEED's stringent guidelines," said Yudelson.
About Yudelson Associates
Yudelson Associates is a leading international firm in sustainability planning and green building consulting. The founder, Jerry Yudelson, is widely acknowledged as one of the nation's leading experts on green building and green development. He is the author of 11 green building books and serves as Research Scholar for Retail Real Estate Sustainability for the International Council of Shopping Centers, a 70,000-member international trade organization. He is a frequent green building speaker at industry and professional conferences and chairs the industry's largest annual show, the U.S. Green Building Council's Greenbuild International Conference, to be held this November in Phoenix.
For more information on Yudelson Associates please visit the company's website, greenbuildconsult.com. Jerry Yudelson can also be seen on YouTube at http://www.youtube.com/jyudelson and followed on Twitter at http://www.twitter.com/jerryyudelson.
###