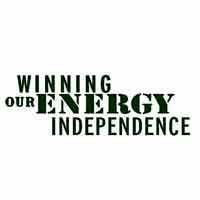 Winning Our Energy Independence: An Energy Insider Shows How
Los Angeles, CA (Vocus) September 19, 2007
S. David Freeman, President of the Commission that oversees the Port of Los Angeles, was the honored recipient on September 6th in Pasadena, CA, of the prestigious CalStart 2007 Blue Sky Award™ for innovative leadership in clean transportation policy and technology that impacts and expands the clean transportation market on a global scale. CalStart is North America's leading advanced transportation technologies consortium.
Freeman received the award for his concerted involvement in this critical endeavor, his long-term commitment to cleaning up the Port of LA, and his partnership with the Port of Long Beach for their organizations' unprecedented collaboration to create and implement the San Pedro Bay Ports Clean Air Action Plan. Freeman is a champion of renewable energy resources.
Known as the "Green Cowboy," Freeman has written the first must-read book that tells the American people the truth about this country's dependence on foreign oil, dirty coal and dangerous nuclear power - what he calls the "Three Poisons." His new book, "Winning Our Energy Independence: An Energy Insider Shows How," delivers a wealth of facts and candid opinions on renewable energy resources with blunt straight talk. His message: We have all the renewable energy we need to wean ourselves from the Three Poisons and create a sustainable future for our planet.
President Carter appointed David Freeman to chair the board of the Tennessee Valley Authority and he would later head other major electrical utilities, such as the Lower Colorado River Authority, the Sacramento Municipal Utility District, the New York Power Authority and the Los Angeles Department of Water and Power.
Freeman has received awards from organizations such as the Los Angeles Coalition for Clean Air, Global Green, and the National Wildlife Association for his commitment to renewable energy, clean air and clean water. Today, Freeman serves as the president of the commission overseeing the Port of Los Angeles. His new book, "Winning Our Energy Independence: An Energy Insider Shows How" will be available to the public after October 1st.
###