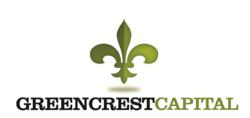 Twitter is not close to full utility of its revenue platform. In the coming months and years, we believe that additional revenue streams will be developed.
New York, NY (Vocus/PRWEB) March 28, 2011
GreenCrest Capital released today a first-of-its kind in-depth equity research report on the privately-held social networking and microblogging company Twitter. We estimate that Twitter will realize up to $190 million in total revenues in 2011, possibly topping $500 million in revenues by 2013. According to our detailed market capitalization analysis, we see the company's valuation possibly topping $7 billion by the end of this year.
GreenCrest's analysts have spent countless hours performing channel checks with users and competitors in order to supply the most up-to-date and comprehensive information available on Twitter anywhere. Researching and analyzing the company's documents, identifying key industry competitors, we bring a comprehensive report depicting the real value of Twitter in an easy-to-read format for the professional investor. This report contains what an investor want to know about the nascent microblogging and social network space.
Key Points from the 30-Page Report:

Social media is among the fastest growing industries in the world with valuations to back it up. Today, according to the Wall Street Journal, social network companies are worth a combined value exceeding $100 billion, with Facebook leading the way with a valuation of $70 billion. Twitter's last funding round in December placed its value at $3.7 billion.
Twitter is enjoying (and will continue to enjoy) an enormous amount of free publicity and advertising via the various news stations, radio broadcasts, movies, celebrities and enterprises that promote Tweets as a way to communicate with their fans and followers.
Twitter currently has over 175 million active users, and that number is steadily growing. These active users are posting over 95 million tweets per day. Twitter's popularity grows by the day, with every major news event spiking usage. With limited competition, Twitter has created its own niche.
Twitter has raised $360 million in venture capital to date, beginning in July 2007, with an initial investment of $5 million. Subsequent rounds raised an additional $15 million (May 2008), $35 million (February 2009), $100 million (September 2009), $5.17 million (January 2010), and its most recent investment of $200 million (December 2010) at a valuation of $3.7 billion. Marc Andreessen, one of the initial angel investors, purchased an additional $80 million of shares on the secondary market in February 2011.
In our opinion, Twitter is not close to full utility of its revenue platform. In the coming months and years, we believe that additional revenue streams will be developed. Twitter is only five-years-old and has a revenue generating history of less than one year. We estimate that in January 2011 (nine months after its first revenues) Twitter made a profit for the first time. We strongly believe that Twitter will remain a profitable company for the foreseeable future.
Twitter is a company with an astounding growth rate. The number of tweets has increased at an astounding rate, yet revenues, which only started flowing since the middle of 2010, are at the very beginning of their growth. The company, just a few short months after turning on the revenue stream, turned profitable earlier this year, after seeing $45 million in revenues in 2010.
EBITDA margins may potentially be very high. While the company just began receiving revenues in mid-2010, it was able to pass into profitability in January 2011. Given the company's growth and very modest expenses, we foresee the company arriving at very high EBITDA margins, potentially as high as 50%. Using traditional revenue multipliers, it is difficult to arrive at the valuations bestowed upon the company; however, we remain confident that there will be additional investors willing to pay these valuations in the short term. Longer term the risks are much higher, and we believe the company's valuation will primarily be attributed to its ability to get acquired by an industry leader, such as Google, Facebook or Yahoo.
We are comfortable with a current valuation of $2.9 billion-$3.8 billion, possibly topping $7 billion by the end of this year. With that in mind, we feel that in today's market, investors will continue to pay top dollar for social networking sites and it is likely that Twitter's valuation will continue to rise in the short-term. Some smaller trades on the secondary market are occurring at high valuations, yet for serious investors, a more reasonable market valuation prevails.
About GreenCrest Capital
GreenCrest Capital provides clients with timely and innovative research into the companies and sectors we cover. To that end we have established a team of experienced analysts, researchers, economists and industry veterans that focus exclusively on private companies with a proven track record of success. Producing quality research on a private company is uniquely challenging. Our team's collaborative examination employs forensic analysis combining primary research as well as secondary information sources. Our team of analysts and industry experts leverage years of experience working for bulge bracket firms. Our team utilizes fundamental analysis to deliver proprietary, innovative, insightful and thought-provoking reports.
About the Analysts
Nitsan Hargil, CFA, has more than 15 years of experience as an analyst in the technology and financial services industries. Prior to GreenCrest Capital Mr. Hargil's Wall Street career includes research analyst positions at Lehman Brothers, Kaufman Brothers, and Friedman Billings Ramsey (FBR). Mr. Hargil was recognized as a top analyst in The Wall Street Journal "Best On The Street" awards for best stock picking in software. Mr. Hargil frequently appeared on CNBC, CNN, CNNfn, Bloomberg TV, and has been quoted in The Wall Street Journal, Investor's Business Daily, The New York Times, The Washington Post, Fortune, and Business Week.
A.B. Mendez, CFA, has over 11 years of equity research and consulting experience with private and public companies in the Internet Media, E-Commerce and software-as-a-service (SAAS) sectors. Mr. Mendez was an Internet equity research analyst at Bank of America, Friedman Billings Ramsey (FBR), and Thomas Weisel Partners. Follow AB on twitter: http://twitter.com/abmendez or SeekingAlpha: http://seekingalpha.com/author/a-b-mendez
To inquire about our research services, please contact us at: (212) 607-5423 or email info(at)greencrestcapital(dot)com
For media inquiries regarding this Twitter report, please call Nitsan Hargil, CFA at: (212) 607-5423 or email Nitsanh(at)greencrestcapital(dot)com
For general media inquiries, please contact Max Wolff at (203) 640-2336 or maxw(at)greencrestcapital(dot)com
GreenCrest Capital Management LLC
100 Wall Street, 8th Floor
New York, NY 10005
Follow us at http://twitter.com/#!/GreenCrestCap
###