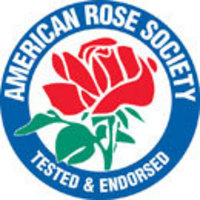 I found that using GreenCure® at the preventative rate allowed me to go an entire season without any powdery mildew!
Johnson City, NY (PRWEB) March 1, 2010
After undergoing "in garden" testing by American Rose Society members throughout the country, GreenCure® Fungicide has received the official "Tested and Endorsed" designation by the American Rose Society.
Founded in 1892, the American Rose Society (ARS) is the oldest single plant horticultural society in America and is affiliated with over 300 rose societies nationwide.
The American Rose Society endorses products that it finds to be of great benefit to rose growers and has an extensive testing process to ensure that each and every endorsed product meets all of the high expectations that it's members have become accustomed to.
"This is a huge endorsement for us," says Peter Yeager of GreenCure Solutions. "We respect the years of experience that ARS members have with controlling plant diseases, especially on roses, and it's gratifying to hear of the success they are having with GreenCure®."
GreenCure® is quickly becoming a favorite of serious rose growers. Powdery mildew can be devastating to roses and it's important to take preventative or curative measures to ensure that roses stay healthy and disease free. "Rosarians have typically used very harsh chemical fungicides to control diseases because there weren't any good alternatives," says Yeager. "They don't need a respirator when spraying GreenCure® and they get the added benefit of knowing that GreenCure® fulfills the USDA's requirement for use in organic gardening."
Award winning rose photographer and ARS member, Stan Griep, understands the importance of keeping his roses looking flawless and recommends GreenCure® for disease control and prevention. Stan remarks, "I found that using GreenCure® at the preventative rate allowed me to go an entire season without any powdery mildew or black spot problems!"
Developed by renowned plant pathologist and rose disease expert, Dr. Ken Horst of Cornell University, GreenCure® is recognized as an alternative to more toxic fungicides currently on the market. The active ingredient in GreenCure® is potassium bicarbonate and the formula has surfactants built in that enhance it's fungicidal properties. GreenCure® is a powder concentrate that is mixed with water and sprayed. This EPA registered product is labeled for use on 25 different plant diseases and more than 150 types of plants, including roses, ornamentals, house plants, fruit, nut trees, and turf. GreenCure® is very effective in controlling powdery mildew and other plant diseases on pumpkins, squash, cucumbers, tomatoes and other garden vegetables. GreenCure® is available in many independent garden centers or on the Internet through a number of catalogs and online garden centers.
For more information, or to find a local retailer or online store, visit: http://www.greencure.net.
PRESS CONTACT
Peter W. Yeager
GreenCure Solutions
http://www.greencure.net
info (at) greencure (dot) net
607-797-0668
###