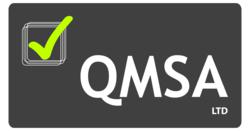 "We believe these schemes should be accessible to all, and that high volume business should pay more than low volume businesses"
(PRWEB UK) 16 October 2012
With the Green Deal register set live on the 1st October and government initiatives in MCS and Green Deal Accreditation offering a valuable source of extra income for the small trades business, how can small businesses who don't want to spend time and money putting systems in place still meet the govt requirements…
It's a common myth that governement schemes have to be expensive to take part in and that they are only there for big businesses. QMSA, who come from small trade business background, want to change all this and stop the scare mongering pushing businesses to spend more and more on "solutions".
The straightforward systems and support from QMSA provide a simple way to meeting the requirements of these schemes in easy to use step by step software and workshop seminars aimed at small business and sole traders. Have a look at the video to get a better idea;
Andy Flook, narrator in the video, from QMSA sums this up in his statement "QMSA could see what's going on in our industry, it's costing more and more time and money for the small business to play. Our ethos is to offer low cost straightforward solutions at a fair price, relying on word of mouth and high volumes to in turn make our business work. We believe these schemes should be accessible to all, and that high volume business should pay more than low volume businesses which is how we trying and work our fee structure"
E.C.A Plumbing and Heating were among the first to sign up to the new system and not wanting to spend £1,000's on systems and looking for a straightforward solution signed up to the QMSA Green Deal System online, the password and username is sent right away giving instant access, then using the online tutorial it only took a couple of hours to setup and for their business to be prepared to meet the requirements of Green Deal and MCs Certification without all the hassle.
With the Green Deal fast approaching for installers and another pick up in the MCS scheme for heat producing now is a good time to get involved, not only that, having qaulity systems in place for any business means better service and less administration all round.
Speaking to many small businesses in industry there is a general feeling of being overlooked in the development of these schemes, so now is an opportunity to get involved an be ocmpetitive with the bigger businesses at a fraction of the cost.
Having helped over 20% of all businesses into MCS QMSA know what they're talking about, with their team being asked to present at many industry forums and exhibitions. Businesses interested in Green Deal or MCS can get started today by visiting the website:
http://www.greendealaccredited.com
http://www.routetomcs.co.uk