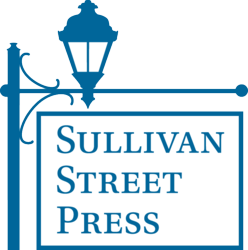 Sullivan Street Press continues to change the publishing paradigm.
(PRWEB) February 14, 2012
GreenDream Web provides environmentally-responsible web design and hosting services. All aspects of the company, from the design studio to the server facilities, are carbon-neutral and zero-energy, utilizing solar and wind power. Steve Rypka, GreenDream Web's owner and designer says, "I think it's a good idea to live on the planet as if we intend to stay."  
With the launch of the new website, Sullivan Street Press teamed up with Steve Rypka in order to stay on track with its mission to be environmentally friendly.
As the publisher, Deborah Emin says, "The new site allows us to make our books more available to a wider range of buyers. By providing a greater amount of information for the book buyer on all aspects of the ereader, from how they were developed, to the range of them available, to technical help on using them, we can offer more than even the sellers of ereading devices do now."
Sullivan Street Press continues its green e-publisher commitment by providing readers with the fullest range of opportunities that exist today for participating in the new world of book publishing. One of the major overhauls on the site was to create a place where in real time all the Twitter feeds and Facebook postings that are gathered each day by SSP could be seen at once. Thus the "News You Can Use" feature of the site allows for an RSS feed for the book lover who wants to know what is happening in the world of books but doesn't have the time to discover this for him or herself. In addition, the frequent blog postings are also included in this home page mix of news, views, book reviews, guest blogs and reports on what the future of publishing will be.
Publisher Emin says this about the usefulness of the new site: "SSP has always seen itself as having two missions, as we state, 'to change the publishing paradigm' and to sell books. With this new site, we are confident we can now do both."
About the Publisher
Sullivan Street Press, Inc. is a green e-publisher whose mission is to change the publishing paradaigm. For both environmental and financial reasons, we all need to be aware of how the new digital changes will affect the book business and the book lover. Sullivan Street Press disseminates timely information about these changing aspects of the publishing business.
For a review copy or for author interviews of our titles, please contact the publisher.
The publisher's blog is at http://www.sullivanstpress.com
The publisher's facebook page is at http://www.facebook.com/sullivanstpress.
Twitter: @sullivanstpress
###