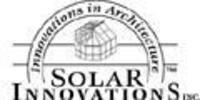 By moving in either direction, the rolling feature provides a wider walkway between benches, while maintaining the functional surface area.
Myerstown, PA (PRWEB) October 28, 2007
Solar Innovations, a custom manufacturer of residential and commercial conservatories, greenhouses, sunrooms, folding and sliding glass doors, walls, windows, screens, and more announces the development and release of a new, rolling greenhouse bench, easing the space crunch on horticulturalists.
As their name implies, rolling benches are designed to allow the bench surface to move on rollers to provide adequate work space with flexibility. "By moving in either direction, the rolling feature provides a wider walkway between benches, while maintaining the functional surface area." Solar Innovations' rolling greenhouse bench offers a quick, and easily accessible operational area without wasting valuable growing space.
Solar Innovations offers several forms of greenhouse storage, each custom designed and manufactured to meet the customer's needs: Benches, Shelving, and Hangers. Solar Innovations' Greenhouse Benches are available in one and two tiered styles, and can incorporate shelves under the bench itself to provide additional storage and space for growing shade seeking plants. Greenhouse benches are offered in an aluminum frame with a galvanized mesh top, an aluminum frame with mahogany or western red cedar slat top, or a UV resistant polyethylene grid-top platform with a polyethylene or aluminum frame. The galvanized mesh top and polyethylene grid-top platforms provide both excellent air circulation and drainage while allowing light to pass through to the plants below. These types of greenhouse benches are aesthetically pleasing and will provide years of service.
Solar Innovations also offers three standard types of plant hangers. A single plant hanger, which is a small circular attachment that screws into the interior rafters of the system. An aluminum pipe plant hanger is constructed of a long aluminum rod and is suspended across the length of the room. Available in unpainted versions, Solar Innovations plant hangers can also be painted to match the interior décor of your structure. This hanging option is installed on individual rafters in the greenhouse . A truss design plant hanger, supported by the portal frames, suspends the width of the room. Hangers of this type provide additional stability to the overall structure due to their orientation. These hangers are also capable of supporting a much heavier load of vegetation.
Greenhouse shelving selections by Solar Innovations provide additional growing space and storage options for any greenhouse. Solar Innovations offers a variety of attractive shelving choices featuring tops constructed of materials such as glass, wood, or metal. The supportive brackets can be standard or decorative depending on your preference.
Several custom built rolling greenhouse benches have recently been installed in a new construction from Solar Innovations Historic Greenhouse Line: Franklin and Marshall College, Lancaster, Pennsylvania. Designed to roll up to eighteen inches in either direction from the pivot point, Solar Innovations rolling greenhouse benches are a flexible space alterative to stationary benches.
Solar Innovations is able to meet almost any greenhouse accessory need. For more information on Solar Innovations' greenhouses and accessories please contact Solar at 800-618-0669.
###