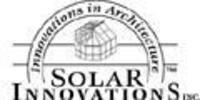 Myerstown, PA (PRWEB) August 27, 2008
Solar Innovations, Inc., a custom manufacturer of residential and commercial greenhouses; conservatories; sunroom; and folding, tilting, and sliding glass doors, walls, windows, and screens, introduces ideas for passive energy greenhouse environments.
It is important to consider geographic location and orientation relative to existing structures when designing passive greenhouse enclosures. Maintaining ideal amounts of sun exposure while minimizing heating and cooling energy requirements can be achieved with proper location planning and the inclusion of the correct greenhouse accessories.
There are many options which customers may choose to incorporate into their greenhouse in order to improve energy efficiency. Everything from high performance glazing to low energy fans can be selected to meet a customer's personal needs and energy requirements. Natural ventilation patterns provided by skylights, ridge vents, and eave vents are the ideal place to begin. Ridge vents and eave vents opened simultaneously create circular air flow, naturally cooling the structure and creating a healthier environment by removing stagnant air.
Beyond simply ventilating the structure, glass choice and shading options can work in tandem to create an energy efficient, controlled environment. The type of glass chosen will play an important role in maintaining the greenhouse's temperature by either reflecting sunlight to keep solar heat out, keeping heat in, allowing heat to escape, or allowing additional sunlight to enter the structure and create a more temperate atmosphere. Selecting the appropriate glass type depends on several factors: the purpose of the greenhouse, the geographic location of the greenhouse, and the directional orientation of the greenhouse relative to the sun. To improve efficiency, more than one type of glass can be utilized in the structure to meet the specific needs of the greenhouse. Interior and exterior shades are available in both fixed and operable options to help control the temperature in the greenhouse by blocking some of the sunlight. They are also helpful for shading areas of the greenhouse that require less sunlight than others.
Depending on orientation, sun exposure, and accessory configuration, use of the sun to heat flooring or rear walls can work in conjunction with low energy fans to move the radiant heat throughout the greenhouse and into adjoining structures. Large water tanks stored inside the structure can also be used as a radiant heat source as they will store the solar heat and release it as the air temperature drops.
The Solar Innovations, Inc. team designs each structure for the specific application of each greenhouse. Customers who desire a functional greenhouse with living space can be accommodated by a conservatory greenhouse from Solar Innovations, Inc. These functional structures take the best of two worlds, living space and growing space, and combine them to create a relaxing, harmonious environment. With effective planning and goal setting, we provide exquisite, livable growing space. Our thermally enhanced systems can integrate nearly any accessory including windows, doors, and skylights. The perfect blend of passive solar and useable space can be achieved with proper planning. Contact Solar Innovations today at skylight@solarinnovations.com or call 800-618-0669 for information on passive energy greenhouse enclosure.
###