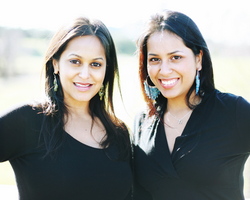 Greenista is the source for a fashionista with a green conscience.
New York, NY (PRWEB) April 22, 2010
What is a Greenista? A Greenista is a fashionista with a green conscience. Just in time for Earth Day's 40th Anniversary, Greenista is the new go-to site for everyone's fashionable eco fix.
Every day, Monday through Friday, Greenista will send a green tidbit on one eco-fabulous topic or product that's good for Greenista readers and the planet. Don't worry, it's not going to get all preachy or make readers feel guilty; Greenista's goal is to provide eco-friendly -- and stylish -- alternatives to things they already covet.
The green movement can be overwhelming so with small steps, it'll become easier for everyone to lead a green lifestyle in one way or another – whether it's trading a Hummer for a Prius or swapping that chem-laden lipstick for an eco version. Greenista strives to be the number one source for all things eco-licious in style, mama, home, news, and food. Meet the Greenista team who will be keeping their readers in the eco loop:
Neha Gupta will be lending her fashionista background as the Style and News Editor. She used to work in product development at Coach Handbags in NYC and co-owns and designs for the organic children's line, Sama Baby, and was recently written up in VANITY FAIR.
Shivani Gupta is the co-owner of Sama Baby, a fabulous organic children's line and is expecting her first baby -- it's only natural she's the Mama Editor. She is obsessed with organic and healthy living as well as environmentally conscious living.
Brianne DiSylvester exudes domestic goddessticity -- yes, part of Greenista's eco-glossary -- as the Dwell Editor. She cooks, cleans, organizes, and decorates like a cooler, younger version of Martha Stewart, sans the jail time. She was also the NY City Editor for the now defunct Ideal Bite.
Shubhra Ramineni is a cookbook author, culinary teacher, and most recently, the Bite Editor for Greenista. She has an Indian cookbook coming out in the fall of 2010 and teaches Indian cooking classes at Sur La Table, Williams-Sonoma, and Whole Foods. Bravo.
Sign up for the best free daily eco-licious newsletter today at http://www.Greenista.com .
###