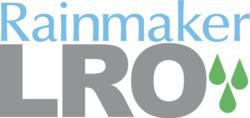 By combining the power of the LRO software with input from the LRO business consulting team, our staff has greater confidence using these consistent pricing trends.
Atlanta, GA (PRWEB) September 05, 2012
The Rainmaker Group, the leading provider of revenue management and profit optimization solutions to the multifamily housing and gaming/hospitality industries, announces superior six-month results for Green Leaf Partners, an environmentally conscious real estate investment company based in Danville, Calif. The company deployed Rainmaker LRO™ revenue management software at 2,200 units in February 2012, and within the first six months of implementation has realized significant revenue growth.
Since implementation, the company has experienced considerable improvement in unit pricing, with notable market improvement of their Arizona and California properties increasing 4.7 and 3 percent, respectively. All of the increases have delivered greater market advantage as well as above market comps in all locations.
Green Leaf Partners was looking for ways to consistently optimize revenue growth across the portfolio using more informed pricing strategies to gain greater access and availability of controlled pricing as well as improve renewal pricing.
"Since Green Leaf was new to revenue management, it was difficult for some in the beginning. It's hard to believe raising or dropping the prices in response to demand or historical patterns could work so flawlessly," said Linda Oliver, asset manager for Green Leaf. "But having worked with the Rainmaker LRO product and the Rainmaker team in the past, I knew it wasn't a 'set it and forget it solution.' The process is more transparent, easy to implement and understand. By combining the power of the LRO software with input from the LRO business consulting team, our staff has greater confidence using these consistent pricing trends. This formula helped us to more accurately control price increases or decreases in response to changes in the market, while avoiding the big pricing swings that can happen when pricing decisions are made too quickly."
Linda explains there is some hesitancy when first engaging a revenue management program. She said, "the gut reaction from the old school of thought (before a revenue management software implementation) was to throw a concession at the long-term vacancy or exposure issues. Not being able to use the concession crutch was difficult. I liken it to a drug addiction – it's hard not to fall into old habits."
"Delivering such stellar results to a company somewhat hesitant about the capabilities of a revenue management software system helps reinforce the value Rainmaker LRO brings to all our clients," said Andrew Rains, executive vice president of Rainmaker LRO. "It is their belief and trust in our system, our implementation team and commitment to customer service that helps expand the importance of revenue management within the industry. Revenue management isn't just for the larger management companies or REITs with tens of thousands of units, rather it's a solution designed for owners/operators looking to truly improve revenue and drive strategic pricing. This is a homerun for both Green Leaf and Rainmaker LRO."
Rainmaker LRO™ is the leading multifamily lease rate optimization solution used to maximize revenue from apartment leases. The system calculates optimized pricing based on multiple factors that influence rate setting, including traffic and lease duration, move-in dates, competitive affects and other metrics. The system also produces enterprise-wide demand forecasts by measuring and analyzing historical and current market metrics and performing calculations necessary for occupancy predictions that are dynamically updated as market conditions change.
About Rainmaker
The Rainmaker Group is the market leader in profit optimization solutions for the Multifamily Housing and Gaming & Hospitality industries. Rainmaker software, coupled with professional business consulting services, enables multifamily housing operators to maximize revenue from apartment leases and helps operators of casino hotels and other hospitality enterprises secure the most valuable customers to increase their profitability. Rainmaker is a Microsoft Gold Certified Partner and leverages cutting-edge research in order to bring customers the most sophisticated solutions to their revenue management challenges. Adopted by industry leaders and niche players alike, Rainmaker solutions provide clients a strategic advantage in achieving the highest profitability from their assets. Multifamily housing clients include leaders such as Archstone, AvalonBay Communities, Equity Residential, Gables Residential, Post Properties, Mid-America Apartment Communities and more. Gaming/Hospitality clients include leading casino/hotel organizations such as Atlantis The Palm Dubai, Caesars Entertainment, MGM Resorts International, Omni Hotels & Resorts, Wynn Las Vegas and many others. Headquartered in northern Atlanta, GA, Rainmaker is an innovator and thought leader in the highly specialized revenue optimization field. For two consecutive years, Inc. magazine ranked Rainmaker among America's top 5,000 fastest-growing, privately held companies. For more information, visit http://www.LetItRain.com.
About Green Leaf Partners
Green Leaf Partners is committed to providing exceptional service to our patrons. We continually strive to balance and meet the explicit needs of our residents, our employees, our partners, and the environment. For more information, please visit http://www.thegreenleaf-partners.com.