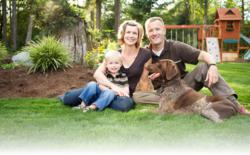 Plainview, New York (PRWEB) March 16, 2012
One of America's young and rising green pest control companies has put together a record of impressive growth in a sputtering national economy over the past year. And it's expecting a whole lot more, too.
In January 2011, Green Pest Services sold its operations in Denver, Seattle and Portland to Terminix, the world's largest pest control company. The move paved the way for Green's move east, where it now provides environment-friendly pest control services to homes and businesses in the Northern Virginia and Long Island, NY areas. Green bought EcoTek Pest Control in Chantilly, Virginia less than a year ago, and opened a new office in Long Island, NY a month later.
Senior company spokesman Jared Borg describes the last year as a huge success.
"We've doubled our client base in the northern Virginia market, and we've added nearly 2500 customers to our regular service program in the Long Island area. And we're planning to expand to Maryland, Brooklyn and Queens this spring."
Borg is predicting the company will experience even more growth during 2012.
Green Pest Services and other environment-conscious companies are riding a wave of increasing consumer awareness about the environment and the potential harm that pesticide chemicals can cause. Green Pest Services practices what is called integrated pest management. It means that first, technicians carefully assess a pest problem in a home or business and then usually decide to use products and technologies that are a lot safer than traditional pesticides.