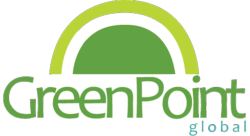 I am excited to join GreenPoint. My goal is to expand our base in Israel and build strong partnerships while continuing our commitment to quality
New York, NY (PRWEB) October 11, 2011
GreenPoint Global, a leading professional service outsourcing firm, recently announced the appointment of Richard Tabachnik as Director of Israel Operations. Tabachnik brings to GreenPoint more than 25 years of experience in senior positions within the nonprofit and service industries.
Tabachnik will be responsible for the direction and leadership of the overall operations in Israel relating to service production and delivery, implementation of ISO quality processes, and customer services for GreenPoint's expanding base worldwide.
"Richard's appointment is a significant milestone for our company," said Jacklyn Karceski, GreenPoint Global's General Manager. "Richard will fulfill a vital strategic executive role as GreenPoint continues to grow rapidly and expand its service offerings."
As Managing Director of Israel's Greenpeace Mediterranean office, the New Israel Fund, and the Jewish Federations of North America, Tabachnik oversaw campaigns involving local, national, and international organizations. Tabachnik's experience with political organizations, members of Knesset, and ministers was instrumental in expanding Greenpeace's operations and footprint throughout the Middle East. His vast experience encompasses the integration of large, remote employee bases as well as developing successful global marketing campaigns. Tabachnik received a Bachelor of Arts in Political Science and History from SUNY Binghamton and a JD from Benjamin N. Cardozo School of Law.
"Joining the GreenPoint Global team is an incredible opportunity to focus on global business solutions," said Tabachnik. "I am excited to join GreenPoint. My goal is to expand our base in Israel and build strong partnerships while continuing our commitment to quality."
To access additional information and resources, visit the News and Events page at http://www.greenpointglobal.com.
About GreenPoint
GreenPoint specializes in providing value-added professional services to a broad base of Fortune 1000 and other companies worldwide. Through utilization of diverse global resources, GreenPoint mitigates the traditional pitfalls of outsourcing. Across the diverse industries it serves, GreenPoint provides business process services through the use of technology to optimize cost while reliably enhancing service delivery. For more than a decade, GreenPoint has established a prominent outsourcing platform with an impeccable record for quality and timeliness.
GreenPoint is an ISO 9001:2000 and BS-7799 pending company.
###