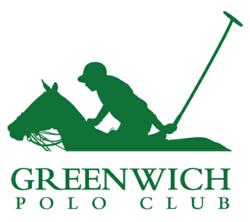 Greenwich, CT (PRWEB) July 12, 2012
The Greenwich Polo Club is set to host the final championship tournament of the East Coast Open this Sunday, July 15, 2012. Sunday's match will feature team White Birch vs. opponent team Airstream.
"The East Coast Open is one of the most prestigious high-goal tournaments in the Northeast and we're honored to be hosting it at Greenwich Polo Club for the past seven years," said Peter Brant, founder of Greenwich Polo Club. "This is the last match of our summer season and it promises to be an exciting day between two teams known for skilled tactics on the field. I wouldn't be surprised if the match goes into overtime and expect this to be a close and competitive game."
Peter Orthwein's Airstream team has 20 goals going into the championship match. Players include: Peter Orthwein (1); Guille Aguero (6); Michel Dorignac (7); and Kris Kampsen (6).
Peter Brant's White Birch team is tied with Airstream at 20 goals. Players include: Peter Brant (2); Mariano Aguerre (9); Fred Mannix (6); and Felipe Viana (3).
Gates will open at 1:00 p.m. and play will commence at 3:00 p.m. Admission is $40.00 per car. The field address is 1 Hurlingham Drive, Greenwich, CT 06831.
Half-time will feature a very special "stomping of the divots" – a polo tradition where spectators help replace mounds of earth that are torn up by the horses' hooves – with guests searching for a hidden champagne cork on the field. The lucky winner who finds the cork will receive a bottle of Veuve Clicquot champagne, sponsored by polo enthusiast Susie Oliver Whitney.
Following the match, a trophy presentation will be held for the players and will also feature Most Valuable Player and Best Playing Pony awards. CREED will donate a bottle of cologne to each player of the winning team.
Greenwich Polo Club's last day of play during the summer season is July 15th. The fall season starts on September 2nd.
About Greenwich Polo Club:
Established in 1981 by Peter Brant, the Greenwich Polo Club is the venue for high-goal polo in the Northeast. Nestled in the beautiful backcountry of Greenwich, CT and internationally recognized for its rosters of legendary teams and players, Greenwich Polo Club hosts public USPA high-goal polo matches on Sundays in June, July and September.
For more information about Greenwich Polo Club, please visit greenwichpoloclub.com. The newly expanded website features updated photos, player information, team stats and more.
###