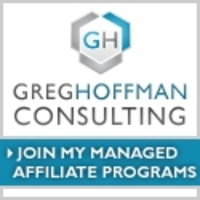 When evaluating potential outsourced managers for our affiliate program, we were looking for someone who was ethical, hard-working and innovative.
Roswell, GA (PRWEB) September 28, 2010
Greg Hoffman Consulting (GHC), an affiliate management agency, announces three top-quality merchants have signed recently including CaseCrown, Subscription Agent and Affordable Style Network. CaseCrown has its program in the Commission Junction network while Subscription Agent and Affordable Style Network are in the ShareASale network.
Responsibilities for affiliate management in the CaseCrown and Subscription Agent programs include recruiting new affiliates and individual communication of existing affiliates to help them get active quickly. The GHC team is responsible for growth in all key aspects of the programs. For Affordable Style Network, GHC is specifically helping to recruit new affiliates to the seven high quality, discount fashion accessory stores found in its affiliate program.
GHC has a broad database of affiliates that have earned commissions from many brands over the years. "We categorize them and match their niches and abilities to any new programs we are working with," said Hoffman. "Our recruiting pitch is then customized and sent individually to keep that personal relationship alive with the affiliates."
Sue Stone of Donnelly Web Pages appreciates being recruited into managed programs because she knows she will receive prompt customer service. "It is really nice when you can get someone to answer you and help you out with any issues...many times I can never get any help from a merchant and that is really frustrating," she said.
Subscription Agent, the premier online source for discount magazine subscriptions, has taken off so rapidly it currently ranks number 9 in the top 100 ShareASale PowerRank. The list ranks active programs based on a combination of volume, conversion and EPC. "When evaluating potential outsourced managers for our affiliate program, we were looking for someone who was ethical, hard-working and innovative," said David Culpepper, owner of Subscription Agent."I believe those words describe Greg Hoffman and his team perfectly."
Another one of GHC's top merchants is also listed in the top 100 ShareASale PowerRank list - Polka Dot Design. "I love working with merchants that are aggressive and have all the tools available to fit the needs of the affiliates and Polka Dot Design is at the top of the list," said Hoffman. "They recognized they had a great brand but needed the affiliate program to boost sales by at least 20% and they've done that in less than six months."
CaseCrown, was founded in Southern California by computer gadget lovers and provides carrying solutions for many of the hottest electronics including the iPhone, iPad and eBook readers. CaseCrown pays affiliates up to 15% commission and has a rising 2% conversion rate in Commission Junction.
Subscription Agent features the lowest publisher authorized pricing on more than 1,000 magazines for US delivery. Approximately 700 magazines are also available for delivery to Canadian and International customers. Subscription Agent pays affiliates a generous 30% commission and typically converts higher than 10% in ShareASale.
Affordable Style Network is a great option for affiliates in the fashion niche as the products include neckties, scarves, handbags, watches, reading glasses, socks and sunglasses. The program pays affiliates 10% and converts at 4.53% monthly in ShareASale.
Greg Hoffman (@akagorilla) is an outsourced program manager with multiple clients in ShareASale and Commission Junction. He is creator and co-host of the Affiliate Juice Podcast, which analyzes new program launches and guides merchants on how to build a better program for affiliates. Greg is also the author of the Marketing Gorilla Blog, started in 2005. His first major affiliate management position was for the Thompson Cigar family of companies including Linensource, Casual Living and Cafe Belmondo. Greg started his professional career as a reporter for newspapers including the Tampa Tribune and the Atlanta Journal-Constitution.
###