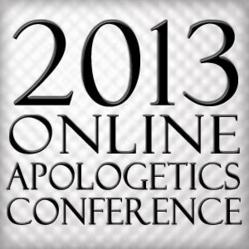 Holmen, Wisconsin (PRWEB) February 27, 2013
Author, radio host and Stand To Reason ministry founder, Greg Koukl, will be speaking on "Monkey Morality: Can Evolution Explain Ethics?" during the 2013 Online Apologetics Conference to be held April 21-23, 2013. Koukl has been featured on CBN, the BBC, Focus on the Family and other major media outlets. He is also the author of several books: Tactics—A Game Plan for Discussing Your Christian Convictions, Relativism: Feet Firmly Planted in Mid-Air with Francis J. Beckwith, and Precious Unborn Human Persons. Koukl has published more than 180 articles and has spoken at nearly 60 university and college campuses both in the U.S. and abroad.
The theme for the 2013 Online Apologetics Conference is "A Defense of the Faith is a Defense of Life". ACM's online conference will probe the connections between a pro-life worldview and a Christian worldview and call upon Christian apologists to be ready to defend life with the same level of preparedness that they defend the faith. It will call upon Christians everywhere to see a pro-life worldview as an integral part of their Christian faith and act accordingly.
Featured speakers at the 2013 Online Apologetics Conference are: Dr. Gary Habermas, Dr. Ryan MacPherson, Dr. Angus Menuge, Derek Elkins, Dr. Holly Ordway, James Agresti, Greg Koukl, Jason Jones, Anthony Horvath and featured keynote speaker, Steven Mosher. This year's conference will also have guest lectures by Jamie Greening and Nick Kaminsky.
Registration for the conference is available through the conference website.