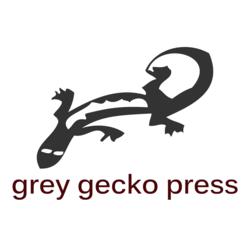 We involve the author in every step of the process, including choosing their own cover art and artist.
Katy, TX (PRWEB) June 22, 2012
Independent publisher Grey Gecko Press has launched a 30-day IndieGoGo fundraising campaign to provide operating capital in order to sign 25 new authors by 2014.
Campaign contributors will receive exclusive perks such as author appearances, edited manuscripts, free books for up to five years, being thanked on the copyright page of an upcoming book, having a 'guest appearance' in a book, having their likeness on a book cover, or having a minor character named after them.
Grey Gecko Press will use the funds raised through the crowd-funding website to defray the real costs of publishing and also to go toward marketing, distribution, and other operational expenses for the coming year.
Executive Director Jason Aydelotte explains that this unusual approach to fundraising reflects the start-up company's overall style. "At Grey Gecko, our core strength is innovation, in every part of the business. Using IndieGoGo was a natural extension of that for us."
The synergistic partnership between the author and the company is virtually never found in conventional publishing, according to Mr. Aydelotte. "Our motto is 'Authors First.' We involve the author in every step of the process, including letting them choose their own cover art and artist, and we pay the author more than any other publisher we're aware of: a minimum of 50% of net revenue."
You can donate to the campaign at http://www.indiegogo.com/greygeckopress.
"If you're like most people, you know someone who's trying to write a book, or who wants to write a book. If you want to encourage someone that you know to live that dream, this is the best way I know of to do that," said Hilary Comfort, Editor-in-Chief of Grey Gecko Press.
Authors, editors, or cover artists interested in learning more about Grey Gecko Press' publishing process and opportunities available with the company can visit http://www.greygeckopress.com or call 1-866-535-6078 for more information.
About Grey Gecko Press
Grey Gecko Press is a full-service publishing company offering a synergistic relationship with its authors, editors, cover artists, and other creative professionals. Grey Gecko publishes and distributes quality fiction and non-fiction at reasonable prices in print and ebook format while focusing on new and emerging authors and paying the best royalties in the business.