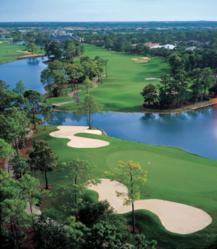 A feeling of welcome is what my friends and I experienced when we came to Grey Oaks.
Naples, FL (PRWEB) June 16, 2011
Butch Falso, a member of the board at Grey Oaks, is one of our members who migrated from the Onondaga Golf & Country Club. Butch and his wife Bobbie started coming to Naples twenty years ago. Like many snowbirds, they rented for a week or two at various places in the Naples area. Gradually, those weeks turned into months as Bobbie and Butch fell more and more in love with Naples. Eventually, the Falso's decided it was time to invest in a Naples home.
An important consideration for the Falso's new lifestyle was to find an upscale country club with exceptional golf and sports facilities, diverse dining areas and great social opportunities. It was no surprise that they found these attributes, and more, in the Grey Oaks Community. Butch and Bobbie joined Grey Oaks in 1998 and found it to be the perfect "home away from home."
Shortly after joining Grey Oaks, the Falso's were surprised and delighted to discover that David and Deana Stringer, two friends and fellow members of the Onondaga Golf & Country Club, were already members of Grey Oaks. Not long afterwards, they found out that two other Onondaga members, Hansen and Micheline Yuan, were Grey Oaks members as well. Proving again that it is a small world, Dr. Yuan had operated on Bobbie's back years before. Before long, Hansen Yuan's partner Bruce Fredrickson and his wife Karen, also good friends of the Stringers, became members of Grey Oaks.
The word on Grey Oaks' appeal soon filtered back to other members of the Onondaga Golf & Country Club. The Falso's in particular found it difficult to hold back their enthusiasm for their new club in Florida. Butch tells us, "our good friends up north who were approaching retirement age or who were looking for a vacation home were curious to see what this place called Grey Oaks was all about. Once they were here, the friendliness and professionalism of the staff and the beauty of the facility impressed them even more."
Soon, the Falso's friends of fifty years, Phil and Sue Kessler, came down to see what all the hype was about. They too fell in love with Grey Oaks, bought a home and joined our community. Following close behind were Chip and Karen Young, a high school friend of fifty years, also members of the Onondaga Golf & Country Club and former next-door neighbors of the Kessler's. The Young's came down and found out that their friends were not exaggerating in their repeated claims that Grey Oaks really was something close to Heaven. After renting for a while, Chip and Karen bought in Avila then had a unit built for them in Capistrano.
From there, even more Onondaga Golf & Country Club members came to join Grey Oaks. They included Bud and Jackie Falter, John and Pattie Haskell, Mike and Doreen Figler, and Jim and Peggy Carrick. The networking even spread beyond the Onondaga Golf & Country Club to another couple, Nick and Joanne Baccile, who were from the Falso's hometown and learned about Grey Oaks through their enthusiasm.
As Butch Falso remarked, "many of the Onondaga Golf & Country Club transplants have been fortunate to visit some of the finest golf clubs in America. The physical facilities at some of these clubs would rival some of the finest five star hotels in the world. But when I walked into some of those clubs, I found that they lacked something that you cannot see, you can only feel. A feeling of welcome is what my friends and I experienced when we came to Grey Oaks. It might be described as friendly, at home, casual, not stiff or whatever way you may want to put it. In my opinion, this was the final step in making the decision to join."
So from a club in upstate New York with only 350 members, how did so many end up at Grey Oaks? "It's actually fairly simple," Falso says. "For Bobbie and me, and I think I speak for most of our friends, it wasn't a planned marketing effort to recruit members for the Club. It was sharing our enthusiasm for a place away from home that we grew to love, where we met new friends who shared our same interests in an environment where we felt totally comfortable and at ease."
###