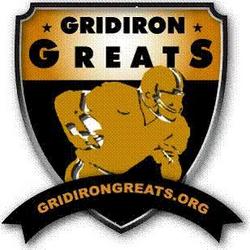 Minneapolis, MN (PRWEB) December 7, 2007
Mike Ditka's Gridiron Greats Assistance Fund and Minnesota Vikings Legends Chuck Foreman, Ed Marinaro, Carl Eller, Jim Marshall and Paul Krause will host a press conference on Tuesday, December 11, 2007 at 11 a.m. in downtown Minneapolis, MN (501 Washington Ave. S.).
During the event a new group of active NFL players will come forward and announce their participation in the humanitarian relief effort underway to aid retired players in dire need. Together, with some of the greatest stars to ever play the game, they will also address the catastrophic conditions many retired NFL players face due to the inadequate disability and benefits system provided by the National Football League Players Association
Kyle Turley of the Kansas City Chiefs will announce the latest NFL players who have signed on to participate in the ground breaking "Gridiron Guardian" initiative, including several players who will be participating in the press event.
The December 23, 2007 "Gridiron Guardian Sunday" initiative announced last week is currently being organized by Turley, a group of active NFL players and the Gridiron Greats Assistance Fund. On that date players will donate a portion of their game checks to help care for their brothers in need.
The Tuesday press event will mark the first time a group of active players will join a group of retired players for an open forum regarding some of the issues faced by retirees.
For more details about the press conference, or to schedule an interview with current and former NFL players participating in the initiative, call Jennifer Smith, Executive Director of Gridiron Greats Assistance Fund at (920) 499-7133 or email. Additional information is also available at http://www.gridirongreats.org.
###