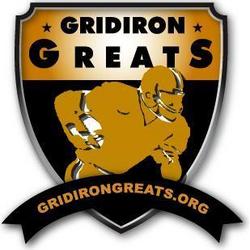 I'm really excited about what we're going to accomplish
Chicago, IL (PRWEB) December 28, 2007
Registration is now underway for "Mike Ditka's Fantasy Football Playoff Challenge", an exciting Fantasy Football Game for the NFL playoffs which will benefit the Gridiron Greats Assistance Fund.
Two premium brands within the fantasy sports world – Fanball.com and DitkaSports.com – are working together to raise money to benefit the Gridiron Greats Assistance Fund. The companies have launched a fantasy football game for the NFL playoffs, one hundred percent of the proceeds from the game are being donated to the Gridiron Greats Assistance Fund.
Fans can register between now and January 5th to participate in "Mike Ditka's Fantasy Football Playoff Challenge". The game's entrants will compete for an opportunity to have a private meet and greet with Mike Ditka at his Chicago Steakhouse followed by dinner. Various memorabilia items and apparel signed by NFL Legends such as Gale Sayers, Mike Ditka, Paul Hornung, Barry Sanders and many others are also up for grabs. Fantasy football players can get more information on this exciting game for a good cause and sign up by visiting gridirongreats.org.
"I'm really excited about what we're going to accomplish," said Mike Ditka, Gridiron Greats Board Member. "We've got two first-class companies who are working together to do something special that will not only help to raise money to provide much-needed assistance for retired players but will also provide a way for the fans to have some fun, win some great prizes all while helping a great cause."
The game officially starts on January 5th and will challenge entrants to fill a twenty-man roster with players whose teams will be playing in the NFL playoffs. Fantasy football contests that are held during the NFL playoffs offer a fun twist, since average players on winning teams will often total more fantasy points than superstar players whose teams lose after one game. More information about how the game works can be found at DitkaSports.com and Fanball.com.
Entrants will pay $10 to play the game and compete for the prizes. One hundred percent of the sign up fees are being donated to the Gridiron Greats by DitkaSports.com and Fanball.com. Sign up for the game ends on January 5th, fans are encouraged to visit gridirongreats.org and sign up prior to that date.
"DitkaSports.com is committed to using it's resources to raising awareness for the Gridiron Greats," said Brett Baker, president of Fantasy Coverage. "We know that our users will welcome the chance to support a great cause and extend their fantasy football season at the same time."
Jim Enright, Director of Business Development for Fanball.com, added "We're of course thrilled to be working with DitkaSports.com and the fact that in doing so we also are able to help retired football players in need is something that we're very proud of."
The Gridiron Greats Assistance Fund , an independent 501(c) (3) non-profit organization that was established to provide financial assistance and coordination of social services to retired football players who are in dire. The organization focuses on the humanitarian side of post-football related issues, providing hands-on assistance to help retired players deal with hardships they may face after football. The organization was founded by Jerry Kramer and is managed by active Board Members, including: NFL Legends Mike Ditka, Gale Sayers, Willie Davis, Harry Carson, and others.
"This is another great example of the commitment that Coach Ditka has made to our organization. Through DitkaSports.com and their relationship with Fanball he has once again provided the Gridiron Greats with an opportunity to raise awareness and funds for our organization, said Jennifer Smith, Executive Director of the Gridiron Greats Assistance Fund. "This is a unique fundraising project and a great way for the fans to get involved."
About DitkaSports.com
DitkaSports.com provides all the fantasy sports content that serious fantasy sports owners need with the attitude that only da Coach can provide. DitkaSports.com helps benefit the Gridiron Greats Assistance Fund and donates a portion of the site's proceeds to the organization. The site is the product of Coach Ditka's personality and the fantasy sports and technological expertise of Fantasy Coverage, a Chicago-based software development company that caters to the fantasy sports industry. Fantasy Coverage's consulting team has an in-depth knowledge of fantasy sports applications, having developed products ranging from analysis tools to contests to content & networking portals for several of the leading fantasy sports companies.
About Fanball.com
Fanball.com is the Ultimate Fantasy Sportsite™. Ranked the number one pure play fantasy sports site by Alexa.com and ranking consistently among the nation's most-visited sports sites, Fanball.com is the one-stop shop for everything fantasy players need; games, league management tools, live stats, and comprehensive fantasy sports content provided by Fanball.com's own team of expert fantasy sports beat writers. Additionally, Fanball.com is a provider of turn key fantasy sports products to AOL.com, NASCAR.com and PGA.com
For more information about Gridiron Greats or to schedule an interview with current and former NFL players who are part of our efforts call Jennifer Smith, Executive Director of Gridiron Greats Assistance Fund at (920) 499-7133 gridirongreats24 @ aol.com Additional information is also available at http://www.gridirongreats.org.
# # #