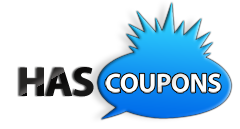 Don't Be a Clown, Help The Host Clean Up!
Dallas, TX (PRWEB) August 29, 2012
HasCoupons.com 5 rules of hospitality: A house party guide to kicking off the NFL season
#1 Grocery Shop Before The Game
First rule to a successful NFL kickoff party is stock up on the essential snacks and beverages. Nobody wants to become the designated beer and snack run guy, forcing a person to possibly miss a big play during the game.
The best suggestion is to pre-plan your party, and go grocery shopping a day early.
Use coupons from hascoupons.com with a wide variety of printable grocery coupons stocking up on snacks will be easy as well of cost effective.
Best snacks for a football party
1 - Tostitos and salsa or nacho cheese dip
2 - Hot/mild wings (never go wrong)
3 - Soda or juice
4 - Beer (wide variety is best)
#2 Watch The Game On A Big Screen
Second rule is a must have a big screen L.C.D. television, zero people want to stare at 27in screen and wonder what they are watching.
If the room that is utilized for football parties is lacking a good T.V. check out Buy.com for a new T.V..
#3 B.Y.O.B. Random
Third rule to a successful NFL kickoff party, even though the grocery shopping has been done, make it an obligation for each guest to bring one random item. This will subsidize cost for the host, as well as leave plenty of leftover surprises for the host.
Nothing better than a free surplus of goodies left over this will make anyone smile.
#4 Bring Cash No Empty Pockets
Fourth rule to an NFL party is to let guests know they should bring a little cash with them. The reason for this is when someone is talking too much smack make them put their money on where their mouth is when they try to predict the big play. To avoid a situation like this make sure too not be overzealous do not allow the moment to trigger a bad decision. Remember anything can happen on any given Sunday, that is why the play the game.
#5 Don't Leave With Out Cleaning
Fifth and final rule is to always offer assistance in cleaning up after the game. The hostess has just offered their food, time, and house for everyone to enjoy the big game. The best thing to do before leaving is show a little bit of manners and ask the host if there is one simple thing you can do before you leave in order to make their clean up easier and hassle free.
At minimal clean up the mess made personally, plates, glasses, cans, either in the trash or placed where they go.
Stay tuned for further information on proper party etiquette from hascoupons.com. Check out http://www.hascoupons.com for the best deals on savings all year round.