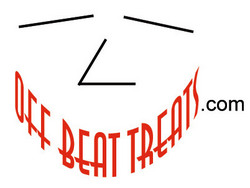 troubled times, why not have some innocent fun with those trick-or-treaters?
Maywood, NJ (PRWEB) October 1, 2008
To take the mind off current "troubled times, why not have some innocent fun with those trick-or-treaters?" This year, instead of handing out the same old, try giving out the grossest Halloween candy a trick-or-treater's bag has ever known. The reaction from the costumed children and parents can be priceless says, 'Baron Bob.'
Here are some of Baron Bob's suggestions as well as handling tips for this year's grossest Halloween candy.
Hose Nose
Candy slime-filled mask makes you look a little like Hannibal Lector. Easy to use: just squeeze nose and hang out tongue. What a great way to answer the door and ask, 'Does anybody want some candy?'
Gummy Earthworms
So realistic and great tasting too. Greet your trick-or-treaters with a Gummy Earthworm hanging from your mouth, slurp up like a noodle and apologize for having your mouth full.
Box Of Boogers
Tangy gummy boogies that look and feel real! Have a gummy booger on your fingertip and tell your trick-or-treaters this was picked out especially for them.
Tricky Kitty
This kitty is actually a jelly bean pooping candy dispenser whose trick is to leave a treat. Ask your trick-or-treaters to hold out their hands for a little surprise.
Zit Poppers
Oozy, gushy goo-filled zit gummies flavored with tasty watermelon and strawberry that burst in your mouth. Make sure to tell your trick-or-treaters they're awfuleeee Zitlicious!
Chocka Ca - Ca
Appropriately shaped, delicious chocolate turdle nestled inside a diaper! Nuke in the microwave for 20 seconds for extra steamy realism. Imagine the reaction you'll get as you sling a dirty diaper into an opened goody bag.
Baron Bob Gift & Candy Crusader is the proprietor of OffbeatTreats.com the world's strangest candy store and is an expert in gross, unique and unusual offerings.
###