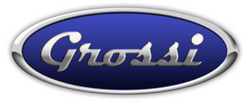 What gives me the most satisfaction is that we were able to produce an incredible rate of return on its DinarBanker investment with us exceeding over 1000%
Atlanta, GA (Vocus) July 14, 2009
Grossi Web's client DinarBanker.com, the leading online buyer and seller of Iraqi Dinar, has sold its one hundred billionth Dinar last month. Grossi Web's focus on growing DinarBanker's brand was crucial to this outstanding milestone. In fact, thanks to the Atlanta SEO company comprehensive interactive marketing strategy, DinarBanker has been able to maximize its brand online. Successful Internet marketing is a continuous and adaptive process; to achieve maximum results, Grossi Web implements a comprehensive approach with seamless web applications and engaging design to produce measurable results.
In 2006, DinarBanker approached Grossi Web seeking to expand out of the wholesale driven model and into the consumer retail market. It had no existing web presence. Grossi Web developed an eCommerce website with a powerful content management system to create an efficient foundation to add news updates as well as quickly change product pricing in line with fluctuating exchange rates. Since then, DinarBanker.com has steadily climbed the search engine rankings ladder and has become one of the industry leaders. Grossi Web, the Atlanta web design firm has also developed a custom order management system allowing DinarBanker.com to easily stay in contact with its customers by automatically sending out shipment tracking information as well as internal inventory control.
Ty Rhame, President of DinarBanker states: "Grossi Web has brought our company online a little over two years ago and the results have been nothing less than tremendous! Their professional designs, keen insight, and ongoing support have vaulted our company to the forefront of our highly competitive market with significant revenue increases and broader exposure. Grossi Web has exceeded our expectations on every level and made our business stronger and more secure. Always available and easy to work with, I highly recommend Grossi Web for any business, large or small, looking to expand their online horizons and exposure."
The major benefit of Internet marketing over traditional advertising strategies is the relative cost per customer and the ability to track and measure results. For a fraction of traditional advertising budgets companies can reach a wide yet highly targeted audience. Internet marketers like Grossi Web also have the advantage of measuring statistics comprehensively and effectively. "Ask the average small business owner who has spent money on TV or radio advertising what their return on investment was or their cost per conversion and they will probably respond with befuddlement. The web and search engines have flipped the traditional advertising channels on its head and I predict more and more business will begin seriously tracking every single dollar they spend on advertising and move to more flexible models such as affiliate marketing," says Stefano Grossi, director of Grossi Web. Nearly all aspects of an Internet marketing campaign can be traced, measured, and tested providing actionable data. The advertisers can use a variety of methods: pay per impression, pay per click, or pay per action. Therefore, marketers can verify which messages or offerings are yielding best results to the target audience. Interactive marketing campaigns outcomes can be measured and tracked immediately because online marketing initiatives usually require users to click on an advertisement, listing, or search result, visit a website, and perform a targeted action such as make a purchase, or submit a contact form.
"What gives me the most satisfaction is that we were able to produce an incredible rate of return on its DinarBanker investment with us exceeding over 1000%," adds Grossi.
About DinarBanker.com
DinarBanker.com is one of the largest and most experienced companies for anyone looking to buy Iraqi Dinar online, offering next day delivery of the Dinar purchased. The Atlanta based Iraqi Dinar company is registered with the US Department of Treasury as a certified foreign currency business. As a Better Business Bureau (BBB) member, DinarBanker.com has an impeccable reputation backed by its satisfied customers. DinarBanker.com understands its clients investment needs and is always ready to assist with a 24/7 customer service.
For more information about DinarBanker.com or if you would like to purchase Dinar or sell Dinar from the comfort of your home, please visit DinarBanker.com.
About Grossi Web Consulting
Grossi Web is a full service global Internet marketing agency headquartered in Atlanta, Georgia. By delivering sound business processes merged with technological creativity, Grossi Web helps clients develop and implement profitable online strategies. Grossi Web's global internet marketing services range from complete full service marketing agency support to individual projects such as web design, search engine optimization (SEO), pay per click management (PPC), interactive TV advertisements, eCommerce development, custom application development and more.
For more information about Grossi Web and how it can help you establish your brand online, please visit http://www.GrossiWeb.com.
Grossi Consulting
350 Peters St. SW Suite 20
Atlanta, GA 30313
1.888.476.7741
# # #