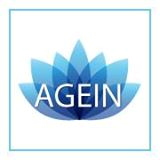 After 20 weeks of repetitive exposure, the skin of mice lacking granzyme B was smooth and unblemished, while the skin of the normal mice was deeply wrinkled
Boston, MA (PRWEB) December 24, 2014
Agein.com, the Internet's premier anti-aging web site focusing on anti-aging tips, news, and advice from some of the foremost experts in the industry, is weighing in on reports that researchers have found a potential way to prevent the aging and deterioration of skin.
While investigating why a lack of the enzyme granzyme B in mice made their blood vessels more resistant to hardening of the arteries, a major cause of heart attacks, researchers at the University of British Columbia in Vancouver, Canada discovered that genetically engineered mice retained youthful-looking skin, while normal mice showed signs of aging. To further test their discovery, the researchers constructed a tanning bed to simulate sun exposure, a major cause of wrinkles and aging skin, on mice. (Source: "Scientist finds genetic wrinkle to block sun-induced skin aging," ScienceDaily.com, December 16, 2014; http://www.sciencedaily.com/releases/2014/12/141216100511.htm.)
"After 20 weeks of repetitive exposure, the skin of mice lacking granzyme B was smooth and unblemished, while the skin of the normal mice was deeply wrinkled," says Dr. Kevin J. McLaughlin, anti-aging and health and wellness specialist for Agein.com.
Dr. McLaughlin explains that approximately 80% to 90% of visible skin aging is a result of sunlight. These recent findings show that granzyme B inhibitors could also protect against the loss of collagen, a protein that keeps skin healthy, firm, and elastic, prevent the normal aging process of the skin, and repair sun-damaged skin.
"Further research needs to be conducted to fully understand how a lack of granzyme B helps keep skin looking young and wrinkle-free," he adds. "That said, this groundbreaking research could lead to specialized drugs that can be used for both cosmetic and life-threatening conditions."
"Those desiring youthful-looking skin today need to add cutting-edge personal skin care products to their daily anti-aging regime," Dr. McLaughlin concludes. "To prevent the visible signs of aging, reduce the appearance of fine and deep winkles, improve skin tone and tightness, and relieve eye-puffiness, look for an anti-wrinkle cream and anti-aging eye cream that includes gentle ingredients like Alpine rose, advanced peptides like Matrixyl 3000 and Argireline, and plant stem cell extract."
About Agein.com: The company's goal is to inspire and coach readers to adapt an anti-aging lifestyle that suits their individual needs. Its anti-aging experts offer education on diet, fitness, and skin care and how all of these areas affect the way people look and feel. Agein.com also provides information on all of the latest advances in anti-aging research, the hottest anti-aging trends in Hollywood, and beauty tips. Agein.com will equip readers with all of the tools needed to make the right anti-aging lifestyle choices. To learn more about Agein Corporation, visit the company's web site at http://www.Agein.com.