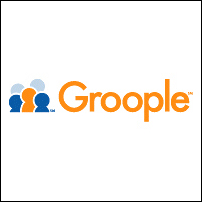 We recognized that not all group types are the same, and some hotels are better than others for different types of groups. Your daughter's wedding party, for example, has very different needs in a hotel than your son's soccer team
Denver, CO (PRWEB) March 8, 2007
According to a recent report published by PhoCusWright Inc., the U.S. groups and meetings marketplace is projected to reach $175 billion by 2008. Now, more than ever, finding an authoritative resource for group travel is becoming even more important for group organizers, meeting planners, coaches, church groups, or anyone who organizes travel for groups of all sizes.
Groople, the industry leader in online group travel, understands what group travel organizers need and how technology can help provide travelers with better options. With the release of the Group Travel Scoop (http://blog.groople.com), Groople is also now providing inspiration, destination ideas, news and planning information for all types of group travel including sports team travel, student groups, friend getaways, family vacations, meetings, conventions and more!
The Group Travel Scoop is part of Groople's recent site redesign focusing on online collaboration and communication. "We recognized that not all group types are the same, and some hotels are better than others for different types of groups. Your daughter's wedding party, for example, has very different needs in a hotel than your son's soccer team," said Mike Stacy, Chief Executive Officer for Groople.
Enabled by blogs, podcasts and social networking sites, consumers today have the means to communicate their ideas with anyone at anytime and Groople is the first group travel Website to offer social networking technology to its customers.
In addition, now through March 31, Groople is hosting its first contest based solely on user generated content.
Groople's Best Group Travel Video Contest allows users to upload videos to a special YouTube community group to compete for a 5 room 4 night stay at any of 6,300 Wyndham Hotels in the U.S., Canada or Mexico, along with roundtrip airfare for 5 on Frontier Airlines. (official rules)
Group Travel Scoop is also asking readers to comment and offer feedback regarding the blog as well as the main Groople website. "We are striving to make group travel easier, more fun, more effective - better. We sincerely want your feedback and comments to help us better meet your group travel needs," said Groople Senior Marketing Manager, Patrick Soch.
All information posted on the Group Travel Scoop allows readers to post comments, ideas or questions. Users can also post links from their own blog or website back to the Group Travel Scoop using trackback technology.
For more information, please visit the Group Travel Scoop.
Groople...Group Travel Made Easy
###