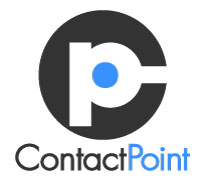 Our new Corporate Coach and Team Coaching products allow our partners and clients to customize what sort of sales training experience they want. And that's exciting.
St. George, UT (PRWEB) September 20, 2011
ContactPoint announced today a new set of products designed to bring their world class sales training and optimitics to larger groups. These new Group Coaching offerings—Team Coaching and Corporate Coach—can be bundled with ContactPoint's technological tools, or they can be standalone products.
Group Coaching is a monthly, 30 minute teleconference or webinar that allows groups to rally together, set goals and hold each other accountable. Group Coaching leaves no one behind: the recorded coaching sessions are available to review. Additionally, Group Coaching products may be a more cost effective solution for some companies.
ContactPoint's new Group Coaching comes in two formats:
Team Coaching - Each session allows 5-10 participants, possibly in different locations, to train simultaneously. ContactPoint master trainers lead the team as they listen to and evaluate actual sales calls, see their scored calls, discuss sales principles and set goals for the next session. The small numbers allow for a high level of collaboration, peer support and participation.
Corporate Coach - These are company-wide, 30 minute coaching sessions designed for groups of 20+. These trainings will utilize ContactPoint's call recording and scoring technology. Corporate Coach allows clients to get more 'bang for the training buck.' And gives them more control over their training results—managers, directors and executives are able to easily hold their employees accountable.
"Our new Corporate Coach and Team Coaching products will allow our partners and clients to customize what sort of sales coaching experience they want," ContactPoint CEO Jason Wells said. "You still get the recorded calls, the call scoring and the world-class sales coaching that made ContactPoint famous, but now we are offering the added bonus of longer coaching sessions in a group setting. This means the client has more control over the results. And that's exciting."
About ContactPoint
Founded in 2001, ContactPoint is the world leader in sales and customer service optimitics. They develop and market patented technology and services to utilize the valuable information found in customer telephone interactions. They help their clients double their sales and 'wow' their customers. Serving the hospitality, automotive, rental, financial services, spa and wellness and medical industries, ContactPoint is on a mission to unleash the extraordinary power in every customer interaction. For more information about ContactPoint visit http://www.contactpoint.com or call 866-468-0900.
###