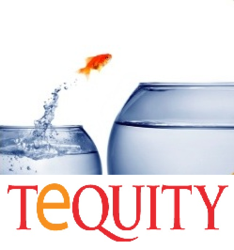 At Tequity, we understand and pursue the value of IP and other "off the Balance Sheet" items that have a tremendous impact on valuation in knowledge-based businesses.
MARKHAM, ONTARIO (PRWEB) August 14, 2012
Software and technology company merger and acquisition firm TEQUITY INC. is pleased to announce that Infor, a leading provider of business application software, has acquired Le Groupe Laurier CIM Inc. / Laurier CIM Group Inc. (known as Group Laurier), one of Canada's largest providers of software systems and services to the wholesale distribution market. Terms were not disclosed. Tequity advised Group Laurier.
The acquisition of Group Laurier strengthens Infor's relationship with distribution business customers in Canada by creating a 100-percent direct relationship with them. Software, support and services are now provided directly by Infor, who can now better manage strategic customer relationships and provide more guidance, value and direct access to Infor innovation.
About Group Laurier
Based in Montreal with additional operations in Toronto, Group Laurier has provided Canadian wholesale distributors with leading distribution software technology and exceptional service for over 20 years. Additional information is available at http://www.grouplaurier.com.
About Infor
Infor is the third largest provider of enterprise applications and services, helping 70,000 customers in 194 countries improve operations, drive growth and quickly adapt to changes in business demands. Infor offers deep industry-specific applications and suites that deliver a rich user experience, and flexible deployment options that give customers a choice to run their businesses in the cloud, on-premises or both. Additional information is available at http://www.infor.com.
About Tequity
Tequity provides merger, acquisition, and divestiture advisory services to North American Software and Information Technology companies. We help companies to achieve their growth or liquidity goals and are experienced in both domestic and cross-border transactions. Our vast network, keen understanding of the market and ability to identify and pursue the value of IP and other items that significantly impact valuation in knowledge-based businesses adds tremendous value to our client relationships. Information on our firm, current engagements, and previous transactions is available at http://www.tequityinc.com.