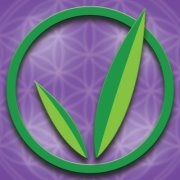 "This is the largest and most prestigious indoor grow show in the world and a perfect platform to launch new products and new relationships"
San Francisco, CA (PRWEB) April 24, 2012
Due to the overwhelming past success of the Maximum Yield Indoor Gardening Expo, the venue has been upgraded to the San Francisco Concourse. The San Francisco Concourse is a 125,000 square foot contemporary glass and steel pavilion, highlighted by sand blasted redwood, wall-to-wall carpeting and sparkling glass. Natural light pours through retractable skylights and clerestory windows. This new location at the San Francisco Concourse is sure to impress with over double the exhibiting space, hundreds of leading international exhibitors, interactive displays, easy access and plenty of parking.
Joining over 100 of the top indoor gardening companies, SuperCloset intends to offer industry professionals, retailers, distributors and the general growing public their roadmap of product releases for the rest of 2012. "This is the largest and most prestigious indoor grow show in the world and a perfect platform to launch new products and new relationships", states CEO Kip Andersen. "Meeting prospective international partners is a top priority this year, " Andersen asserts, "global demand for grow boxes and hydroponic systems is really heating up and now is the time to establish those long term relationships that will solidify the global push."
The doors will open to the industry on Saturday, July 21 with extended hours from 10 a.m. to 6 p.m. giving attendees more time to interact and do business with hundreds of industry-leading international exhibitors. Sunday, July 22 the doors will open to the general public from noon to 5 p.m.
About SuperCloset:
SuperCloset takes the guesswork out of growing through manufacturing the most innovative and customer friendly hydroponic systems and turnkey grow box units. After 10 years SuperCloset continues to lead the horizontal and vertical growing industry with its commitment to excellent products and world-class customer service.