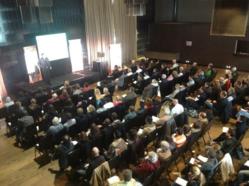 In this fast-changing climate, it's even more crucial for property investors to acquire alternative strategies in asset acquisition
(PRWEB) February 20, 2013
Australian investment property specialist and author, Rick Otton, has urged WA property investors to acquire creative new strategies for success against a backdrop of fresh housing trends in the state.
Mr Otton will share his unconventional property investment strategies for growth & cashflow during a free, but strictly-limited 'How to buy a House for $1' ultimate real estate seminar next month.
Demographic trends
His event is being held in the wake of key demographic trends announced at a recent Australian Property Institute Forum where leading planners, real estate agents and economists revealed that the WA property market was experiencing a raft of interesting trends.
These trends included a desire for homes farther from the city, a preference by baby boomers for big homes rather than retirement villas, and the development of innovative housing products such as micro homes on tiny lots.
Experts at the forum announced that WA had a rapidly growing population and changing demographic profile "with an ageing population, smaller families, 'boomerang children' who move home in their late 20s and 30s, and a lack of appropriate housing for downsizers".
"In light of these trends, real estate investing in WA is taking some fascinating twists and turns," Mr Otton said.
"For example, there'll be greater demand for smaller homes in areas with good services and established infrastructure. In this fast-changing climate, it's even more crucial for property investors to acquire alternative strategies in asset acquisition and asset protection.
"One of the greatest weapons they can have is knowledge and education."
Tackling the Trends
Mr Otton said his one-day training seminar in Perth would reveal to participants how to respond to the Australian Institute Property Forum findings without relying on traditional real estate investment methods.
"It's sink or swim time for WA property investors," he said. "With strong levels of rental demand, it's a particularly sensitive time to get things right. I'll be sharing my creative real estate strategies such as how to achieve positive cashflow from day one and consolidating a property portfolio without bank financing using very little or even none of your own money."
Seating will be strictly limited as the February 24 event in WA, usually valued at almost $1,600, will be offered for free. The seminar will include live demonstrations, interactive exercises and activities, case studies and lessons in cutting-edge strategies.
To register for the limited-seats real estate property seminar event visit http://www.howtobuyahouseforadollar.com
About Rick Otton
Rick Otton has spent decades making money by snapping up inexpensive real estate and putting it to work building wealth. Now, he's teaching other Aussies how to do the same. He is the founder and CEO of We Buy Houses, which operates in the U.S., U.K., Australia and New Zealand putting his strategies to work every day.
Otton got his start in alternative real estate investment in 1991 and within a year acquired 76 properties. In years after, he made a fortune using his low-risk, high-reward strategies to inexpensively acquire real estate.
Now, Otton wants to share the wealth by sharing the wisdom, teaching us how to buy and sell real estate without cutting banks and other middlemen in on the deal.
Otton has been featured in a variety of television programs and magazines, including Today Tonight, A Current Affair, Australian Property Investor and more.
More information property for growth & cashflow are available from Rick Otton at howtobuyahouseforadollar.com