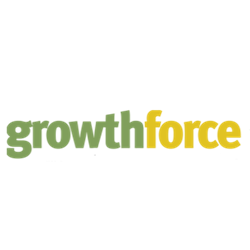 Software with a Service (such as Insperity Reveal coupled with GrowthForce) is providing a platform for the accounting industry, so that CPAs can have access to financial information over the Web.
Houston, TX (PRWEB) March 13, 2014
The future of accounting for small businesses has roots in the Livable Forest of Kingwood, TX. GrowthForce (http://growthforce.com/), an outsourced accounting and controller services company based outside of Houston, is leading the charge to revamp accounting practices for small businesses.
Having worked with small businesses for nearly three decades, GrowthForce CEO and Founder Stephen King has identified a recurring accounting issue confronted by many small business owners.
"They know their books are a mess, but they are not willing or able to spend the time and the money to clean them up," said King, a CPA licensed in Texas and New York.
With this challenge in mind, GrowthForce entered into a strategic alliance with another Kingwood-based company, Insperity (http://www.insperity.com/), in part to introduce a financial software solution, Insperity ™ Reveal ™, to the market. To learn more please visit http://www.insperity.com/products/financial-solutions/financial-intelligence-software
The proprietary, Web-based financial software integrates with a company's existing QuickBooks files to provide a snapshot of the business' financial situation. By utilizing Insperity Reveal ™, non-financial managers are able to a view a dashboard of charts and graphs that quickly assesses the financial state of their businesses without opening QuickBooks.
Coupled with Insperity Reveal software, GrowthForce automates the traditional financial systems used by small businesses to help reduce the risk of data input errors and ultimately avoid the "messy book" syndrome. For example, GrowthForce can design computer systems so that checks can be scanned, deposited in the bank, downloaded into a QuickBooks file and applied against a payable account with minimal human intervention. King refers to such automation as "a smart back office."
While technology simplifies small business operating systems, GrowthForce understands that the people component is still vital to help business owners manage their company's growth. At GrowthForce, each small business is assigned a dedicated team comprised of a controller, staff accountant and a bookkeeper, in effect, their own outsourced accounting department.
"Business owners don't go into business to build an accounting department, but they know they need strong financial systems that allow them to achieve their dreams," acknowledged King.
The alliance between GrowthForce and Insperity is a symbiotic one. As a small business itself, GrowthForce can identify with the needs of small businesses striving to understand their financial situation. As a leading provider of human resources and business performance solutions for America's best businesses, Insperity delivers national reach and exposure through its Insperity® Financial Services division. To learn more please visit http://www.insperity.com/products/financial-solutions
"The strategic alliance with GrowthForce gives Insperity Financial Services the crucial infrastructure necessary to provide industry-leading bookkeeping and controller services that are critical to the success equation for small and medium-sized businesses," said Heath Butler, Insperity managing director of adjacent business development.
Insperity Reveal helps to assure that small businesses receive the financial intelligence necessary to place them on a path to success. The software allows CPAs to access all of their clients' QuickBooks data with a single log-in. This feature is particularly important for CPAs because they can use it to view a client's books, complete with drill-down details, from any computer on a 24-hour basis.
This virtual feature capitalizes on a major trend in the accounting industry, according to King, who serves as a board member of both the Texas Society of Certified Public Accountants and the Houston Society of Certified Public Accountants.
"The industry is shifting and the goal for CPAs is to serve as trusted advisors instead of number crunchers," explained King. "Software with a Service (such as Insperity Reveal coupled with GrowthForce) is providing a platform for the accounting industry, so that CPAs can have access to financial information over the Web. This enables them to spend more time advising their clients."
As an early adopter of new accounting technology, King helps to lead this conversion by sharing his expertise with his fellow CPAs. He conducts Webinars and publishes an online blog to update CPAs about rapidly changing accounting technology.
He was recently invited to participate in the 5th Annual American Institute of Certified Public Accountants (AICPA) Tax and Accounting Executive Roundtable in New York City. At the event, King introduced Insperity Reveal to the accounting industry's top thought leaders, who gathered to discuss the technology-focused products and services expected to impact the future of accounting.
King is confident that Insperity Reveal will be one of those products, especially for service businesses that are interested in monitoring profit and loss by job, labor cost allocation and Web-based time costing.
"Once a company starts using GrowthForce and Insperity Reveal, they'll never go back to their old methods of accounting," stated King. "We are changing the future of accounting and its happening right here in Kingwood."
About GrowthForce
GrowthForce is a recognized industry leader in providing cloud-based bookkeeping & controller services and delivering timely, actionable financial intelligence to growing businesses. By leveraging teams, technology and the Cloud, GrowthForce's dedicated U.S. based service professionals optimize and integrate clients' accounting and financial systems, standardize and automate processes, and perform the daily/weekly/monthly financial functions from a secure hosted environment. For more information visit: http://growthforce.com.