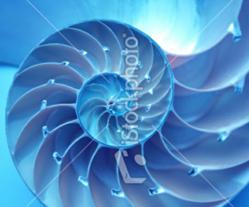 ...an exceptional technological resource partner in the federal sector.
Dallas, TX (PRWEB) June 08, 2011
The InSource Group, a software-product development, technical consulting and information technology-support services company, announces the launch of a new website devoted exclusively to its growing federal division. With this new development, the company offers the same exceptional level of IT staffing and tech expertise to the government sector that it has brought to other industries for nearly 20 years.
"To complement The InSource Group's federal government initiative, we are pleased to announce our new website," says chief operating officer Jim Thompson. "The new site captures our capabilities and our experience and is an informative portal for those seeking an exceptional technological resource partner in the federal sector."
Jason James helms The InSource Group's federal division. James brings plenty of expertise to his position: He was employed in the Department of Defense and federal workspaces for many years, and his past experience includes five years as an Army information systems analyst and a more recent stint as Fortinet's federal systems integrator manager.
As a GSA IT Schedule 70 contractor, the InSource Group provides a complete spectrum of flexible IT solutions for government projects through it's new federal division. In addition to fulfilling staffing requests such as contract, contract-to-hire and direct-hire options, its long-standing and proven technology capabilities include:

Software development
Network assessment
Telecom support
Help desk support
Network security
Database administration
System administration
Web management
More information about this suite of IT services — as well as other relevant information - can be found on The InSource Group's new federal division website, http://www.insourcegroupfederal.com.
About the InSource Group: Founded in 1992, The InSource Group currently provides information technology support services to clients in 29 states. The company's rapidly growing list of customers cross a wide range of industries, including government, banking and finance, healthcare, high technology and independent software vendors. Its client list includes a broad spectrum of publicly held and private companies, as well as federal institutions. The company's main website is http://www.insourcegroup.com. The InSource Group is headquartered at 12221 Merit Drive, Suite 1000, Dallas TX 75251.
###