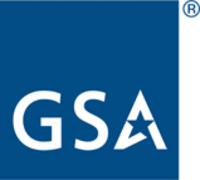 The Enterprise Web Management team at GSA is pleased to see such an improvement in our ACSI scores
Washington, D.C. (Vocus) March 25, 2008
Citizen satisfaction reached an all-time high for the U.S. General Services Administration's (GSA) main Web site, http://www.gsa.gov , as reported in the first quarter 2008 release of the American Customer Satisfaction Index (ACSI) E-Government Satisfaction Index.
"We've improved because we're listening to our audience through the ASCI comments and other information sources," said Lurita Doan, GSA Administrator. "It's very gratifying to see that our efforts to focus on the wants and needs of federal agencies, the vendor community and the public are paying dividends in the form of these higher scores."
In the portals/department main sites category, GSA's primary site received a score of 78, tying for first place among the 14 federal government department-level sites that were scored.
The GSA main site's score increased four points over last quarter. "To raise a satisfaction score four points in only one quarter is a remarkable achievement showing GSA's dedication to improving citizen satisfaction," cites the study, published by the National Quality Research Center at the Stephen M. Ross Business School at the University of Michigan.
"The Enterprise Web Management team at GSA is pleased to see such an improvement in our ACSI scores," said Dr. Vicky Moss, Acting Director of GSA's Enterprise Web Management division. "We use this index to determine what improvements we make to gsa.gov; it seems to be working."
Since 1999, the federal government utilizes ACSI as the standard metric for measuring citizen satisfaction.
GSA provides a centralized delivery system of products and services to the federal government, leveraging its enormous buying power to get the best value for taxpayers.

Founded in 1949, GSA manages more than one-fourth of the government's total procurement dollars and influences the management of $500 billion in federal assets, including 8,600 government-owned or leased buildings and 208,000 vehicles.
GSA helps preserve our past and define our future, as a steward of more than 425 historic properties, and as manager of USA.gov, the official portal to federal government information and services.
GSA's mission to provide superior workplaces, expert technology solutions, acquisition services, purchasing and E-Gov travel solutions and management policies, at best value, allows federal agencies to focus on their core missions.
Did You Know? GSA's main Web site, http://www.gsa.gov, receives roughly 20 million visits each year.
Contact:
Lindsey Willis
(202) 501-1231
lindsey.willis @ gsa.gov
# # #