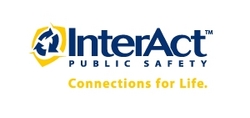 Being on the GSA schedule provides small and mid-sized companies with a tremendous advantage when it comes to doing business with the government
Winston Salem, NC (PRWEB) March 18, 2009
Winston-Salem, NC and Alexandria, VA (PRWEB) March 18, 2009 -- InterAct Public Safety, a leading provider of comprehensive public safety and homeland security solutions for local, state and federal government agencies, announces that it has been added to business partner E-9 Corporation's GSA Schedule, making its full suite of products and services available under GSA Schedule 70 Contract Number GS-35F-0377S. E-9 Corporation is a Service-Disabled, Veteran-Owned Small Business located in Alexandria, VA.
Under E-9's Distributor Agreement, InterAct's CAD, WebCAD, GIS, Mobile, AVL, NCIC and MIS software as well as its Maintenance, Training and Training Kit Services are all available on the GSA Schedule. Inclusion on the GSA schedule makes it easier for federal, state and local government agencies to take advantage of InterAct's full range of comprehensive and customizable public safety solutions.
"Being on the GSA schedule provides small and mid-sized companies with a tremendous advantage when it comes to doing business with the government," said John P. Plott, President and CEO of E-9 Corporation. "Partnering with InterAct has been great for us. Having InterAct's products on our GSA Schedule will help both of our businesses continue to grow."
"E-9 and InterAct's strong partnership continues to evolve and adapt to meet the needs of our clients in both the private and public sectors," said Ted Collins, President and CEO of InterAct Public Safety. "E-9 does great work for its clients, and we look forward to working with them on new GSA Schedule projects."
About E-9 Corporation
E-9 Corporation is a Service-Disabled Veteran-Owned Small Business (SDVOSB) founded in 2002. Currently, 82% of their workforce is comprised of veterans from all branches of the military and approximately one third of their workforce is service-disabled veterans. E-9 Corporation brings together leading edge skills and resources to create innovations that enable clients to increase productivity through efficient use of information technology. E-9 Corporation furnishes their clients with customized programs based on their unique needs and provides them high quality, cost-effective, and innovative solutions. E-9 Corporation values honesty, integrity, and teamwork and they are committed to providing solutions that exceed customer's requirements, every time. For more information, please visit, http://www.e-9corporation.com.
About InterAct Public Safety
InterAct Public Safety makes Connections for Life™ providing both stand-alone and fully integrated mission-critical public safety and homeland security systems and products. As the pioneers of the first three-screen E911 system 20 years ago, InterAct's passion for innovation is leading the way to Next Generation telephony, dispatch, records management, and mobile data systems. Founded in 1975, InterAct Public Safety continues to extend the definition of public safety with unique applications like intelligent digital video surveillance, alert notification and crisis management systems. InterAct makes it possible for first responders from private, state, local and national agencies to decrease response times and increase their effectiveness in the communities they serve. InterAct is an ISO 9001:2000 certified company. For more information, please visit http://www.interact911.com.
###