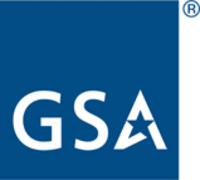 We have worked long and hard to develop with a legislative proposal that captures a wide range of improvements to the workings of the federal government
Washington, D.C. (Vocus) March 21, 2008
The U.S. General Services Administration (GSA) announced today that the agency sent to Congress a comprehensive legislative proposal to improve the federal government by increasing efficiency and effectiveness.
"We have worked long and hard to develop with a legislative proposal that captures a wide range of improvements to the workings of the federal government," said Administrator Lurita Doan. "I look forward to working with Congress to enact this legislation into law."
The recommended changes to law will improve the management of Federal real and personal property, reform the federal travel and relocation programs, enhance child care for Federal employees, and expand the federal government's use of renewable energy.
"GSA is one of the primary gears to making the Federal government work," said Kevin Messner, Associate Administrator of Congressional and Intergovernmental Affairs. "This expansive legislative proposal, ranging from child care to emergency leasing in times of disasters, will make the federal government work better for the country."
Highlights of the GSA Enhancement Act of 2008:

REAL AND PERSONAL PROPERTY MANAGEMENT REFORMS
1) Lengthens the maximum term of an emergency lease from 180 days to five years unless a prospectus has been approved. During major disasters such as 9-11 and Hurricane Katrina, local lessors generally would not offer 180-day leases when other displaced commercial tenants were willing to sign longer leases.
2) Expands executive agencies ability to exchange or sell personal property to include services related to personal property, and to apply the proceeds from the sale or exchange toward the purchase of similar property or related services, such as copiers and copy services.
TITLE II – TRAVEL RELATED REFORMS
1) Makes permanent a pilot program that allowed GSA to resolve meritorious travel and relocation claims without the need for Congressional passage of private relief legislation.
2) Allows the agencies to pay for travel for federal employee's immediate family members and agency representatives to and from the site of a disaster or catastrophic event, memorial services, a location where an employee has become seriously ill, was injured or has died while performing official government travel, and any other location designated by the head of the employing agency.
3) Extends GSA's authority to approve travel expenses test programs. GSA is particularly interested in travel expense programs that involve telework initiatives as several agencies have robust telework programs already underway with promising results.
4) Establishes that the mileage allowances for privately owned vehicles will be equal to the IRS' optional standard mileage rates to eliminate redundancy within the federal government and save taxpayer dollars.
5) Addresses various relocation issues, many of which are based on recommendations of a GSA-sponsored federal advisory group known as the "Governmentwide Relocation Advisory Board" and are based on private sector best practices.
6) Allows agency heads to require employees on official travel to stay in hotels contracted for by the government, such as FedRooms.
TITLE III –– OTHER AUTHORITY ENHANCEMENTS
1) Allows GSA to accept conditional gifts of property and services.
2) Provides authority for federal agencies to enter into partnerships with private child care centers, which will allow government agencies to reserve places for the children of federal employees in exchange for services to the center. This will allow federal employees to take advantage of child care when it is not economical to the government to establish a new child care center.
3) Permits GSA to enter into contracts for renewable energy utility services for periods up to 20 years.
GSA provides a centralized delivery system of products and services to the federal government, leveraging its enormous buying power to get the best value for taxpayers.
Founded in 1949, GSA manages more than one-fourth of the government's total procurement dollars and influences the management of $500 billion in federal assets, including 8,600 government-owned or leased buildings and 208,000 vehicles.
GSA helps preserve our past and define our future, as a steward of more than 425 historic properties, and as manager of USA.gov, the official portal to federal government information and services.
GSA's mission to provide superior workplaces, expert technology solutions, acquisition services, purchasing, and E-Gov travel solutions and management policies, at best value, allows federal agencies to focus on their core missions.
Did You Know? In December 1995, GSA created its Office of Governmentwide Policy to consolidate its policy functions into a single organization.
Contact:
Deborah Ruiz, (202) 501-1231
deborah.ruiz @ gsa.gov
http://www.GSA.gov