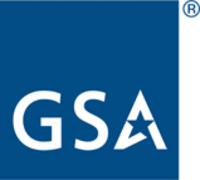 GSA has been leading by example in the areas of energy conservation and sustainable design since the early 1970s
Washington, D.C. (Vocus) March 21, 2008
The U.S. General Services Administration (GSA) has established an Office of High-Performance Green Buildings that will ensure all federal buildings are meeting sustainable design and energy-reduction targets mandated by the recently-enacted Energy Independence and Security Act of 2007. This newly created office will work in conjunction with the Department of Energy's office that will have the same responsibility for commercial buildings.
GSA Director of Expert Services Kevin Kampschroer, who has been leading GSA's efforts in sustainable design, will serve as acting head of the office, which will reside in GSA's Public Buildings Service (PBS).
"GSA has been leading by example in the areas of energy conservation and sustainable design since the early 1970s," said Administrator Lurita Doan. "Enactment of the new energy bill provides us with an enormous and exciting challenge to take energy conservation and sustainable design in federal buildings to the next level."
The new legislation requires GSA to:

Establish an Office of High-Performance Green Buildings and appoint a career Senior Executive Service official to lead the office;
Review current energy-reduction measures used in the lighting, heating and cooling of federal buildings;
Develop a process to ensure that any energy conservation measure employed in a major building renovation use the most energy-efficient designs, systems and equipment;
Ensure that all leases are in buildings that have earned the Energy Star level;
And ensure that all new buildings and major renovations are designed to reduce fuel consumption by 55 percent.
"I am pleased that this new office will reside in PBS," said GSA's Commissioner for Public Buildings David Winstead. "Green building practices are rapidly moving into the mainstream. GSA's commitment to sustainable design principles is enabling this market transformation."
To learn more about GSA's sustainable design program, visit http://www.GSA.gov/sustainabledesign.
GSA provides a centralized delivery system of products and services to the federal government, leveraging its enormous buying power to get the best value for taxpayers.

Founded in 1949, GSA manages more than one-fourth of the government's total procurement dollars and influences the management of $500 billion in federal assets, including 8,600 government-owned or leased buildings and 208,000 vehicles.
GSA helps preserve our past and define our future, as a steward of more than 420 historic properties, and as manager of USA.gov, the official portal to federal government information and services.
GSA's mission to provide superior workplaces, expert technology solutions, acquisition services, purchasing and E-Gov travel solutions and management policies, at best value, allows federal agencies to focus on their core missions.
Did You Know? Currently, GSA has earned a LEED rating for 24 buildings. LEED—Leadership in Energy and Environmental Design—is a green building rating system used by GSA to evaluate and measure its achievements in sustainable design.
Contacts:
MaryAnne Beatty (202) 501-1231
Maryanne.beatty @ gsa.gov
Melissa Williams (202) 208-0059
Melissa.Williams @ gsa.gov
http://www.GSA.gov
# # #