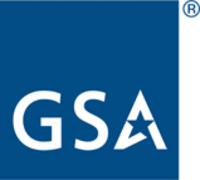 I have assembled this Blue Ribbon Commission to review the GSA Schedules and provide definitive guidance on pricing policies and price reduction clauses
Washington (Vocus) April 18, 2008
The U.S. General Services Administration (GSA) today named 15 experts from industry and government who will serve on a federal advisory panel created to review and make recommendations related to GSA Multiple Award Schedules (MAS) pricing policies.
The MAS Advisory Panel was created on March 26, in accordance with the provisions of the Federal Advisory Committee Act (FACA). Under the MAS program, the GSA Federal Acquisition Service negotiates and awards indefinite delivery, indefinite quantity contracts for commercial products and services.
The panel will accept comments from the public during a series of public meetings in Washington, D.C. The first meeting will take place on Monday, May 5, at the American Institute for Architects, 1725 New York Ave., NW, 10 a.m. to 5 p.m. The second meeting will be held on Thursday, May 22, at GSA headquarters, 1800 F St., NW, 9 a.m. to 5 p.m.
"I have assembled this Blue Ribbon Commission to review the GSA Schedules and provide definitive guidance on pricing policies and price reduction clauses," Administrator Doan said. "This panel represents some of the best, brightest and most experienced procurement experts in the U.S. and I look forward to receiving the recommendations from this prestigious group of procurement professionals."
Meeting announcements and information on panel activities and related documents are posted on the panel's Web site, http://www.gsa.gov/masap. Questions may be emailed to masadvisorypanel@ gsa.gov. FACA general information is available at http://www.gsa.gov/committeemanagement.
MAS Advisory Panel Members:
Elliott Branch
MAS Advisory Panel Chairman.
Department of Defense
Debra Sonderman
Department of the Interior
Thomas Essig
Department of Homeland Security
Glenn Perry
Department of Education
Thomas Sharpe
Department of the Treasury
Lesa Scott
U.S. General Services Administration
Jacqueline Jones
U.S.General Services Administration
Judith Nelson
U.S.General Services Administration
Alan Chvotkin
Professional Services Council
Larry Allen
The Coalition for Government Procurement
Donald Erickson
Security Industry Association
Jeffrey Johnson
International Facility Management Association
April Stephenson
Department of Defense
Thedlus Thompson
U.S. General Services Administration
David Drabkin
U.S. General Services Administration
Attachments:
A. Biographies of Panel Members
B. FACA Background
GSA provides a centralized delivery system of products and services to the federal government, leveraging its enormous buying power to get the best value for taxpayers.

Founded in 1949, GSA manages more than one-fourth of the government's total procurement dollars and influences the management of $500 billion in federal assets, including 8,600 government-owned or leased buildings and 208,000 vehicles.
GSA helps preserve our past and define our future, as a steward of more than 425 historic properties, and as manager of USA.gov, the official portal to federal government information and services.
GSA's mission to provide superior workplaces, expert technology solutions, acquisition services, purchasing and E-Gov travel solutions and management policies, at best value, allows federal agencies to focus on their core missions.
Did You Know? State and local governments may also utilize several of the MAS program contracts.
Contact:
Viki Reath
(202) 501-1231
###