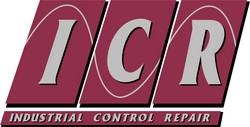 Warren, MI (PRWEB) May 4, 2010
Industrial Control Repair (ICR), a leading worldwide supplier of industrial electronic and mechanical asset management services, has been awarded a Multiple Award Schedule Contract by The General Services Administration (GSA). The ICR GSA contract number is GS-07F-0357W. Under this schedule 56 award, ICR can provide services related to the complete repair and testing of government owned assets including, but not limited to, the following brands: ABB, Allen Bradley, Fanuc, Indramat, Kuka, Lincoln, Miller, Motoman and Square D. ICR can also provide on-site service, field support and emergency repairs for various types of equipment and assets.
"As a leading asset and equipment repair provider, ICR plays an integral role in helping enterprises of all sizes maximize the value and productivity of their assets while minimizing downtime and service interruptions," said Paul Gutierrez, President and CEO, ICR. "This new GSA Schedule 56 contract is a significant milestone for ICR as it allows us to extend the benefits of our world class capabilities to government clients. We are very excited to pursue new growth opportunities in the Public Sector that will further distinguish ICR as a global leader in asset life-cycle management."
Visit the GSA tab of the ICR website to read about ICR's GSA Schedules and other government contracts at industrialcontrolrepair.com/GSA.htm or email gsa (at) industrialcontrolrepair (dot) com.
About Industrial Control Repair:
Industrial Control Repair (ICR) is a certified diversity supplier providing mission-critical industrial electronic and mechanical repair services for a number of leading global manufacturing brands. ICR specializes in robot repair, servomotor and drive repair, PLC repair, welder repair, robot integration, training, field service and asset decommissioning. The company also specializes industrial surplus equipment sales through the online ICR Industrial Marketplace.
Founded in 1992, ICR currently employs over 110 associates throughout North America. The company services clients across the globe from its headquarters in Warren, Michigan in addition to fully equipped repair centers in Mexico and Canada. For more information, visit the company's website at industrialcontrolrepair.com
Media Contact
Brent D. Ray
Corporate Development
Industrial Control Repair
312-330-1984
# # #