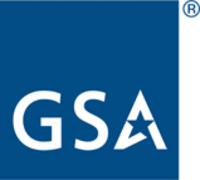 Washington (Vocus) June 26, 2008
USASearch.gov, the federal government's official search engine, today launched a newly enhanced program offering free search capabilities to all federal, state, local, tribal and territorial government Web sites. The "search affiliate" program offers a free search engine to all government Web sites, operated by USASearch.gov, which indexes over 50 million federal, state, local, tribal and territorial government documents. USASearch.gov is managed by the U.S. General Service Administration's Office of Citizen Services.
All features are offered free of charge, including no cost for service and upgrades, and include:

A free search engine that searches USASearch.gov's 50 million indexed government documents;
News, image and FAQ search results;
Local weather forecasts from the National Weather Service;
Mapping and search localization;
Access to Congressional contact information; federal government forms; information about federal government job openings, aid and benefits; and
Spotlight features on the most popular and relevant searches.
All results returned by USASearch.gov are ad-free, from trusted government resources managed by government search editors. Easy online management, with a customizable look and several customizable features allow government Web site managers flexibility in incorporating the USASearch.gov search engine into their Web sites. USASearch.gov is driven by Vivisimo's search technology, which allows users to quickly refine their searches.
Government Web site managers interested in utilizing USA.gov's free search engine can find more information and sign up to use this service at http://www.usaservices.gov/search.
GSA provides a centralized delivery system of products and services to the federal government, leveraging its enormous buying power to get the best value for taxpayers.

Founded in 1949, GSA manages more than one-fourth of the government's total procurement dollars and influences the management of $500 billion in federal assets, including 8,600 government-owned or leased buildings and 208,000 vehicles.
GSA helps preserve our past and define our future, as a steward of more than 420 historic properties, and as manager of USA.gov, the official portal to federal government information and services.
GSA's mission to provide superior workplaces, expert technology solutions, acquisition services, purchasing and E-Gov travel solutions and management policies, at best value, allows federal agencies to focus on their core missions.
Did You Know? USASearch.gov currently provides search capabilities to over 200 federal, local, state, territorial and tribal governments.
Contact:
Lindsey Willis
(202) 501-1231
lindsey.willis@gsa.gov
# # #