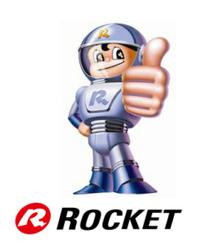 With the proliferation of electronic devices on the battlefield, our goal is to become the go-to supplier of batteries to the armed forces
Tampa, FL (Vocus/PRWEB) April 06, 2011
GSA Application Services is pleased to announce that Rocket Electric Company has been awarded a GSA Schedule 56 contract and are now certified to provide goods & services to the Federal government. Rocket Electric is placing its extensive battery selection on GSA Advantage!®, the government's electronic ordering system (http://www.gsaadvantage.gov). Federal officials appreciate GSA Schedules as a means of procuring goods and services, knowing that companies on GSA Schedules have been qualified by the General Services Administration (GSA).
"With the proliferation of electronic devices on the battlefield, our goal is to become the go-to supplier of batteries to the armed forces," stated Tyler Grant, Sales Director of Rocket Electric Company. Adding, "We have a complete selection of advanced battery technologies including one of the largest selections of flexible batteries for use in RFID Tags and top quality alkaline batteries."
GSA Application Services managed the tender process on behalf of Rocket Electric facilitating the application submission and negotiations with government buyers at the GSA. "We are committed to assisting small and medium-sized businesses with effective, turn-key solutions that enhances their competitive edge in gaining access to government spending," said Joe Glennon, Chief Operating Officer.
About Rocket Electric Company:
Established in 1946, Rocket Electric specializes in producing a full range of battery products. One of the World's Top 5 Battery Makers for almost a century, we are ready to jump higher than ever with the vision of developing new products in new markets. 60 years after becoming the first battery company in Korea, Rocket continues to be a leading innovator. Our most recent achievement is the creation of the world's first paper battery. This invention represents the next generation of small batteries with practical applications in the cosmetic and RFID industries. Visit http://www.rocketamerica.net for more information.
About GSA Application Services:
GSA Application Services, a division of Federal Verification Co., Inc., is a premier GSA advisory & solutions firm. With over 400 schedules awarded to date, GSA Application Services leverages its industry-leading experience and in-house staff of specialists to deliver professional "cradle-to-grave" GSA services & solutions to businesses nationally. Visit http://www.gsaapplicationservices.com for more information.
CONTACTS:
For Rocket Electric Company: Tyler Grant, Sales Director at 323.233.3454
For GSA Application Services: George Louli, MarCom Manager at 813.792.4600
# # #