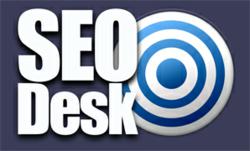 (PRWEB UK) 16 May 2013
Midland Credit, the car finance company with over 30 years of car finance agreement history, are proud to announce that they entered into a working relationship with SEODesk. In these ever changing times, especially with respect to finance, it is important for companies to stay in touch with the market. This move will help to ensure that Midland Credit is able to provide the high level of support and assistance they have always provided to customers in the new online driven economy.
There has been a lot of bad publicity surrounding online loans and agreement in recent times and it is important to differentiate between the modern payday loan options and the traditional car credit agreement options. Midland Credit have been operating in this field for over 3 decades and have helped countless drivers get behind the wheel of their first car or to upgrade for a newer model. Whether the new car has been to assist people look after their family or to ensure that they remain in the employment market, the guaranteed car finance options provided by Midland Credit have been crucial.
One of the most important aspects for any credit agreement company these days is to get across that there is support for everyone. The current state of the economy has led many to believe that they have no chance of obtaining financial support and this can further their economic status. The partnership with SEODesk is aimed at improving awareness of the work that Midland credit carries out with respect to bad credit car loan facilities.
Bad credit car loans represent a vital opportunity for people to have a car, opening up possible employment opportunities and being able to look after themselves and their family. SEODesk will provide SEO assistance, aimed at improving the firm's search engine rankings, which will hopefully provide more information and options to the marketplace.
About Midland Credit:
With over 30 years' experience in the car credit industry, Midland Credit have witnessed all the peaks and troughs of the economy and the impact it has on people wishing to obtain car finance. This enables the company to provide a strong options for their clients and they believe that that there is a car credit option that is suitable for everyone.