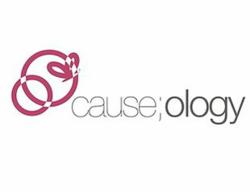 Cause;ology helps by alleviating the stress and financial burden of arranging various types of charity fundraising events
Beverly Hills, CA (PRWEB) May 18, 2012
In the world of running a non-profit organization, A-List charity events that raise funds and attract donors is often pivotal to providing support for the organization's cause. Cause;ology, a cutting-edge event planning firm dedicated to helping non-profits, is planning to announce several upcoming events for non-profits, including a glamorous, star-studded event for the Guard A Heart organization.
Cause;ology, founded by Katie Berry, brings more than 15 years of fundraising experience to non-profits that require a results-oriented consultant capable of attracting partners these organizations vitally need. Cause;ology has a successful track-record of using its forward-thinking approach to motivate corporate and for-profit entities to sponsor or co-sponsor a non-profit event. By producing memorable high-end events, Cause;ology is giving more credibility to the non-profit organization, bringing exponential awareness to the organization's cause. Cause;ology's goal is to allow organizations to focus on the mission of aiding those in need.
"Non-profit fundraising can be quite challenging. Currently, there are many charities doing their best to stretch their dollar just to keep their organization alive," said Berry. "Becoming a successful non-profit organization requires more than just a vision, it requires smart decisions on how funding is acquired and used. Cause;ology helps by alleviating the stress and financial burden of arranging various types of charity fundraising events" she added.
Cause;ology is the force behind many successful charity events held throughout Southern California. With each event, Cause;ology stays true to its motto: "A Cause, An Effect, An Action, An Event." Its next event will be "Purses from the Heart" presented by the Guard A Heart Foundation at the SLS Hotel in Beverly Hills. It will be a red carpet charity event and auction raising awareness about heart disease and prevention, which is the leading killer of women in the U.S. The event is expected to be a star-studded affair with celebrities in attendance. The handbags auctioned will be high-end handbags from world famous designers such as Chanel, Dolce & Gabbana, Fendi, Gucci, Louis Vuitton, Marc Jacobs and more. With a number of purses being donated from celebrities and socialites, all of the proceeds from the auction will benefit heart disease research and prevention.
"There are still many fundraising opportunities available for non-profits to tap into that can help sustain their organization and maintain a focus on helping those in need. We do our best to cultivate new relationships and partnerships to help them to continue to reach this goal," said Berry.
For more information about Cause;ology, including its partners, sponsors and events, visit http://www.causeology.org. For ticket information, please visit http://www.pursesfromtheheart.com.
For Media Inquiries and Interviews contact:
Yvette Morales
YM & Associates
PR | Marketing | Branding
California | New York
949.244.9769 | 310.499.0906 Fax
YMoralesY(at)YM-PR(dot)com
http://www.YM-PR.com