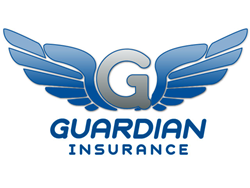 "The updated design visually-based, allowing clients to find what they're looking for faster." - Brent Persall, Owner, Guardian Insurance
LAWRENCEVILLE, GA (PRWEB) June 26, 2015
Guardian Insurance has reintroduced a reimagined, intuitive website to better serve customers in Atlanta and the surrounding locations, which you can now see at http://www.myguardianinsurance.com. The website was redesigned to be easier to navigate and includes various useful features in order to make insurance straightforward, speedy and efficient.
People now have easier access to various capabilities on the Guardian Insurance website. The site has also been reconfigured so clients can more easily request free auto, business, home, renters and motorcycle insurance quotes, make payments, request policy updates and read useful blog content, from any personal computer or mobile device. The new website works to improve Guardian Insurance's reputation for offering cost-effective auto insurance and fantastic customer service.
"The goal of our reimagined website is to introduce a modern design that can make it easier for people to shop for insurance or update existing policies," said Brent Persall, owner of Guardian Insurance. "The updated design visually-based, allowing clients to find what they're looking for faster."
By visiting http://www.myguardianinsurance.com, customers can typically find the answers to regularly asked questions about auto, business, home, renters and motorcycle insurance at all times. The reimagined website also makes it easy for people to call the agency in order to get answers from educated agents for more complicated questions.
About Guardian Insurance
Guardian Insurance is a full-service independent insurance agency, assisting customers in Georgia. Guardian Insurance weighs the needs of clients and shops for policies on their behalf in order to deliver excellent coverage and customer service. To learn more, visit our site at http://www.myguardianinsurance.com.