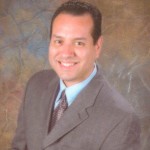 There isn't a dollar sign that could be put on someone's safety or the protection of their valuable belongings.
Manhattan, New York (PRWEB) September 24, 2012
guardNOW is pleased to announce the opening of the newest guardNOW franchise in Manhattan, NY. Retired New York law enforcement officer Gabriel Galeano made the decision to open his own security company as a way to utilize his expertise, be able to spend more time with his family and still give back to the community. In a time where local law enforcement are experiencing cutbacks, decreased pay and layoffs, Galeano is redefining how most view security guard services.
With over 30 years of law enforcement experience, Galeano is utilizing his extensive training and expertise to provide a level of service unlike his competitors. "The majority of my team are active or retired law enforcement," explains Galeano. " They have the safety training, real field experience and regional awareness to know how to prevent an incident and how to best react if a situation is to occur."
Unlike other companies guardNOW can be at a location in just under two hours. They pride themselves on serving the public in a nontraditional manner but in an extraordinary way. Galeano's company offers services for businesses, neighborhoods, special events and also for less well-known occurrences such as evictions, firing a disgruntled employee, residence watch when a family is out of town and more. "From my many years in law enforcement I know that one can never ever be too careful in taking the necessary precautions to stay safe," said Galeano. "There isn't a dollar sign that could be put on someone's safety or the protection of their valuable belongings."
In a time where many businesses are struggling to stay afloat, Galeano is confident that he has the industry knowledge, personal relationships and expertise in the field to make his business a success. guardNOW company founder Zabi Kator agrees, "We are always looking for a certain caliber of individuals to join the business and maintain the high level of professionalism and superior service that guardNOW represents. Gabriel's experience, gumption and entrepreneurial spirit are a perfect fit for this industry and we couldn't be happier to have him be a part of our team."
For more information about Gabriel Galeano, guardNOW or its services please contact Sarah Strid at 559.696.1969 or sarah(at)guardnow(dot)com.