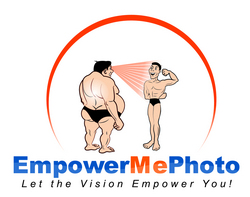 "Research shows that people are starting to look at the candidate's total weight and shape in their decision making; perhaps the days of the fat cat politician are coming to an end. The moment you walk into a room, people can tell a lot..." says Graham.
Mission Viejo, CA (PRWEB) October 20, 2010
This ranking shows the Body Mass Index (BMI) of each of our nation's 50 Governors.* BMI is a widely known measurement of height and weight which labels a person as being Underweight, Normal Range, Overweight, Obese or Morbidly Obese depending on the combination of those two factors. Each State Office was contacted directly during the research project and the research also relied on publicly-available information, as well as other sources.* BMI uses the same standard for men and women. Reference the rankings below to see how fit or fat your state Governor ranks.
Obesity is a national epidemic and the publication of the first annual Gubernatorial Obesity Rankings is an attempt to shed more light on the problem. While the obesity projections for America atlarge are extremely discouraging, Empower Me Photo senses that the obesity rates across our State Governors are actually trending down over time. Previous data points are not generally available and the hope is that these annual rankings will allow for trending data to begin to be established. Education and awareness are two key components to reversing the fat factor in America.
Widely available statistics show that more than one-third of American adults are considered obese, 127 million adults are overweight in the United States, diabetes affects 25 million American adults with another 60 million adults being pre-diabetic in our country, and that our state governments estimate spending more than $75 billion on obesity.**
"Anytime we can highlight those leaders that are setting a good health example, such as Hawaii's Governor Lingle, who with a score of 20.7 has the lowest BMI of all 50 Governors, as well as anytime that we can admonish those leaders who model poor health, such as New Jersey's Governor Christie, who with a score of 43.2 (considered Morbidly Obese) tops the charts as the worst BMI score of all 50 Governors, it is another opportunity to raise the discussion and move toward an era of awakening related to our citizens' health and well being," states Managing Director Kevin Graham. In total 0% of the leaders were seen as Underweight, 26% as Normal Range, 38% as Overweight, 30% as Obese and 6% as Morbidly Obese.
"Research shows that people are starting to look at the candidates' total weight and shape in their decision making; perhaps the days of the fat cat politician are coming to an end. The moment you walk into a room, people can tell a lot about your habits, beliefs and level of self control," says Graham. Graham is an author, speaker and expert on empowerment and his recent book, Weight Loss Empowerment, "50 Ways to Lose Your Luggage," is getting 5 Star Reviews. "Empowerment is about having power and authority over something and at Empower Me Photo, we believe that your weight loss journey really can be a smooth and joyous process - it all starts with a simple mental shift. As your vision on the inside becomes more compelling than external impressions, change is in the making," says Graham.
2010 Gubernatorial Obesity Ranking (spreadsheet attached to release)
State,Governor,BMI*
Normal Range
Hawaii Linda Lingle 20.7
Indiana Mitch Daniels 22.0
Michigan Jennifer Granholm 22.1
Florida Charlie Crist 22.4
Washington Christine Gregoire 22.7
New Hampshire John Lynch 22.8
Maine John Baldacci 23.7
North Dakota John Hoeven 23.7
Utah Gary Herbert 24.1
Delaware Jack Markell 24.4
Illinois Pat Quinn 24.4
Nevada Jim Gibbons 24.4
Kansas Mark Parkinson 24.9
Overweight
Wyoming Dave Freudenthal 25.0
North Carolina Beverly Perdue 25.0
Arkansas Mike Beebe 25.1
Colorado Bill Ritter 25.1
Louisiana Bobby Jindal 25.8
West Virginia Joe Manchin 26.3
Connecticut M. Jodi Rell 26.6
Oregon Ted Kulongoski 27.8
Pennsylvania Ed Rendell 27.8
Kentucky Steve Beshear 27.9
Montana Brian Schweitzer 28.1
Minnesota Tim Pawlenty 28.2
California Arnold Schwarzenegger 28.4
Maryland Martin O'Malley 28.7
Virginia Bob McDonnell 28.7
Massachusetts Deval Patrick 28.9
Arizona Jan Brewer 29.1
South Carolina Mark Sanford 29.3
New York David Paterson 29.6
Texas Rick Perry 29.8
Obese
Idaho Butch Otter 30.0
Vermont Jim Douglas 30.2
Ohio Ted Strickland 31.2
Oklahoma Brad Henry 31.6
Alaska Sean Parnell 31.9
Rhode Island Donald Carcieri 31.9
Alabama Bob Riley 32.7
New Mexico Bill Richardson 32.7
South Dakota Mike Rounds 33.0
Tennessee Phil Bredesen 33.7
Nebraska Dave Heineman 34.0
Missouri Jay Nixon 36.3
Wisconsin Jim Doyle 36.3
Iowa Chet Culver 36.6
Morbidly Obese
Mississippi Haley Barbour 40.6
Georgia Sonny Perdue 40.2
New Jersey Chris Christie 43.2
About Empower Me Photo
Empower Me Photo provides visual tools and image makeover visions to help those seeking weight loss stay on their diet or exercise program (regardless of which program) over the long run. Customers email or upload their photo and Empower Me Photo revises the image to show the customer looking slimmer and healthier and delivers that image to the customer in one of their empowering products, such as a:
Wallet Card… laminated and credit card-sized
Fridge Magnet…sleek, elegant and very powerful
Sticky Back Photo… designed to place wherever you please.
As the customer sees him or herself slim and healthy looking, they begin to develop the confidence and certainty that they can make the journey. Their mind begins to pay attention to those people and things around them that are in line with their new vision – just like when they bought a new car and suddenly began to see those same models at every intersection. The products start at just $19.95 and were recently highlighted in the October issue of SHAPE Magazine. http://www.empowermephoto.com
About Weight Loss Empowerment
Weight Loss Empowerment, "50 Ways to Lose Your Luggage" is truly liberating. Despite its catchy subtitle, the book is not a list of ways to lose weight. Rather, it is an easy-to-read, inspiring and uplifting message of empowerment, including many lessons and compelling dynamics that allows the reader to see him or herself as a whole new person, propelling them toward their goal weight and shape. The power of visualization is well known, yet many people do not associate it with weight loss; the reality is the power of visualization is an amazing tool to help improve one's health and well being. The book is available wherever books are sold and in such major retailers as Amazon.com, Borders, Barnes and Noble, as well as directly from the book's website, http://www.weightlossempowerment.com.
About Kevin Graham
Kevin Graham spent most of his career as a high performing sales executive in the technology sector. He's led billion dollar organizations and divisions of over 100 people, qualified for President's Club in three different Fortune 500 companies, carried the Olympic Torch and played in a national championship. Kevin has published hundreds of articles and videos related to weight loss and empowerment. His latest work is the transformational book Weight Loss Empowerment, "50 Ways to Lose Your Luggage." Graham was recently awarded Ezine Articles Expert Author of the Week Case Study and contributes to a variety of blogs, including his own Empowerment Blog. He lives in Mission Viejo, CA with his wife, two high school aged children and Wheaten Terriers Roxy and Arly.
*Each Governor's specific Body Mass Index was derived by charting the available height and weight data using a standard BMI chart, which displays BMI as a function of weight (horizontal axis) and height (vertical axis) using specific BMI categories of Underweight (BMI less than 18.5), Normal Range (BMI 18.5 - 25), Overweight (BMI 25 - 30), Obese (BMI 30 - 40) and Morbidly Obese (BMI greater than 40). The Body Mass Index (BMI) was derived from the National Health and Nutrition Examinations Survey (NHANES) taken in the early 1970s. Reported height and weight information was verified with each Governor's office except in the cases where the politician or their staff declined to participate. In some cases, the data provided by the State Office was triangulated across other data sets to ensure accurate information. In cases where the data was not verified or the office declined to participate, other sources were utilized including public information, web research, Empower Me Photo's own in-house pictorial advisement staff to provide estimates, as well as other sources. The accuracy of the specific height and weight data of each individual state leader cannot be guaranteed and as such, the BMI scores of any and all Governors is subject to error. The current weight of any individual requires current measurement or at the very least a high level of intimacy with their current activity and consumption levels – none of which are visible to Empower Me Photo. One hope of this annual study is that those candidates who declined to participate would see the value in benchmarking for the benefit of their state constituencies and the American public. We recognize that height and weight can be sensitive subjects but in a country where almost half of our youth are "too fat to fight" (according to a military study released earlier this year), we need our leaders to be open about their own health and well being in order to inspire self reflection and change across the country. It should be noted that BMI is not necessarily the best indicator on how healthy a person's weight actually is; other factors such as specific body type, hereditary information, ethnicity, muscle composition and skeletal structure are also important.
**Sources of Obesity Statistical Data include 1)American Obesity Association, 2) United States Department of Health and Human Services, and 3) Obesity.org Statistics
MEDIA CONTACT:
Kevin Graham
Tel: 1-888-402-1117
Cell: 949-701-8400
Email: graham(at)empowermephoto(dot)com
REVIEW COPIES AND INTERVIEWS AVAILABLE
###