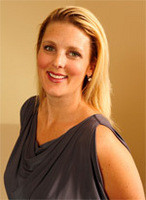 I hope that this new website will help buyers and sellers make a smooth transition into or out of their home in Guelph
(PRWEB) September 21, 2010
Guelph Realtor Andra Arnold recently announced the launch of http://www.Guelph-Listings.com, a new real estate website designed for buyers and sellers of Guelph real estate for sale. Designed with a wide range of tools and resources, Arnold has built the site to be as comprehensive and easy to use as possible.
"When you're buying a home in Guelph or you're thinking of selling your property in the area, it helps to have the right information at your fingertips," says Andra Arnold. "The aim of this site is to be a one-stop source of reliable information for buyers and sellers in Guelph."
The website offers extensive information on each of Andra Arnold's own listings, as well as access to the rest of the currently available properties in the region. There are also numerous guides and articles for buyers and sellers, as well as useful community links and real estate tools such as a mortgage calculator.
Apart from being a professional Guelph Realtor, Arnold also has extensive personal experience in real estate investment. A resident of Guelph and an active member of the community, she also co-owns a renovation company with her husband which has been in operation for over a decade. This combination of professional training and hands-on experience with various aspects of the real estate process has contributed directly towards Arnold's success in the industry.
"I know how challenging and exciting the moving process can be," she says, "after all, I've personally done it at least half a dozen times. I hope that this new website will help buyers and sellers make a smooth transition into or out of their home in Guelph."
Located in Ontario, Guelph is becoming well-known for being one of the best places to live in Canada. Home to the University of Guelph, it currently has a population of approximately 118,000. More information on the city's different neighborhoods and diversity of housing options can be found in Andra Arnold's new website, http://www.Guelph-Listings.com.
###