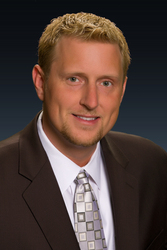 (This financing method) gave me cash to use
Bellevue, WA (Vocus) August 19, 2008
According to a recent survey by Guidant Financial Group, 95 percent of clients who used 401(k) small business financing to fund their startup or business purchase are still in business. This percentage is significantly higher than the national average.
According to the Small Business Administration (SBA), 75 percent of small businesses survive at least two years, and about 44 percent survive at least four years. Similarly, tabulation by the Bureau of the Census determined that 65 percent of single-establishment businesses survived at least two years, and 50 percent survived at least four years.
"95 percent of the clients who responded say they have been in business anywhere from a few months to five years," says David Nilssen, CEO of Guidant Financial Group. "Only 20% of our clients responded in time so it's not a complete depiction of our client base but, even with that in mind, this success rate is remarkable when compared against the national averages. The statistic is not perfect - but it is telling."
Since 2003, Guidant has helped approximately 3,500 people directly invest their tax-deferred retirement savings into their new business venture, without taking a taxable distribution. Proponents of this unique financing method herald the ability to use one's own capital to finance the business in lieu of taking on debt and monthly payments.
It is because of this ability to eliminate, or significantly reduce, the amount of startup debt that many believe 401(k) small business financing gives entrepreneurs an edge over their peers.
"Any kind of debt-service can seriously handicap a new business," says Nilssen. "The average SBA loan for $100,000 can demand up to $6,000 in interest in the first year of business alone. When a new business owner can, instead, use those dollars to invest in the growth of their enterprise, their potential for success increases significantly."
Guidant clients agree that limiting their amount of upfront debt helped them keep their business up-and-running; however, most assert that the ability to direct their retirement dollars into an asset that they could control was what gave them the drive to succeed.
"(401(k) small business financing) is a good option to have because it allows you to invest in something you believe in," says Mark Tremont, owner of i Fill Ink Jets and a Guidant client since 2004. "It gave me the option to put a portion of my money into a business I could choose to grow or not grow."
Tremont currently operates more than 26 i Fill Inkjets locations in six states and has filled over 70,000 ink cartridges (about 2500 per month).
"(This financing method) gave me cash to use," Tremont points out. "It gave me liquidity the first couple of years. Without it, I would have had to use personal assets like my house."
About Guidant Financial Group
Guidant Financial Group is the premier provider of self-directed IRAs and business-funding solutions through IRAs and 401(k)s. Guidant's services allow investors the freedom to make investments in real estate, franchises, businesses, tax liens and more by accessing their retirement accounts without penalty before retirement age. For more information on Self-directed IRAs or Small Business Financing please visit http://www.guidantfinancial.com.
Guidant Financial
Contact: Katie Lawrence
Email: katie.lawrence @ guidantfinancial.com
Phone: 888.472.4455 ext. 3212
Mobile: 425.829.0772
Website: http://www.guidantfinancial.com
i Fill Inkjets
Contact: Mark Tremont
Phone: 206.419.1770
Email: mark @ ifillinkjets.com
Website: http://www.ifillinkjets.com
# # #