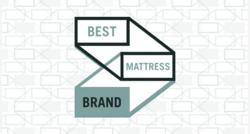 Memphis, TN (PRWEB) May 30, 2013
Comfort proves highly personal from one person to another, and when it comes to mattresses, the vast variety of types and brands serves to highlight people's individual differences. However, many consumers still seek out advice on which brands are best in an effort to simplify the shopping process. Bed blog BestMattress-Brand.org aims to offer answers and solutions to this issue with their latest article, "Guide: Finding the Best Mattress Brand".
Best Mattress Brand begins by specifying that no single brand will be best for everyone. Rather than expounding the merits of one name over another, this article focuses on general solutions people can use to determine the best options. The three subjects covered in include an introduction to the mattress industry, the importance of mattress type, and factors to consider when comparing mattresses.
To begin, the article considers nine facets of the mattress industry which may prove helpful to shoppers. These include the leading brands in terms of market share, reasons behind markup and inflated prices, disparities between brand and quality expectations, issues with comparing from to store, buying online, and more.
The bulk of the information specific to brands comes in the following section on mattress types, which Best Mattress Brand finds the most important determinant in brand selection. The article ranks types in order from highest to lowest owner satisfaction: memory foam, latex, waterbeds, air beds, and innersprings. For each type, a brief explanation is provided in addition to a handful of top-rated brands. With memory foam, for example, mentions include Amerisleep for plant-based memory foam, Serta iComfort or Simmons Comforpedic for gel, and Tempurpedic for classic.
After considering type, the last part of the guide focuses on how consumers might identify the best brand by considering what they want out of the purchase. Suggestions include budget, mattress feel, and various comfort preferences. The blog also offers additional comparison tips on trials, warranties, cost, and origin.
The guide concludes with the suggestion that readers organize their most important factors on a chart or spreadsheet and make notes about the various brands researched. Best Mattress Brands offers that keeping product data organized and handy can save time and help readers easily identify which brands best match their idea of the ideal mattress. The blog also offers several brand comparisons and educational resources for further research.
BestMattress-Brand.org is a mattress research blog designed to provide information to mattress shoppers. With a mission to make bed shopping easier, editors provide unbiased assessments of manufacturer claims and customer satisfaction. The blog also features industry news and brand reviews based on first and third party research, and offers weekly newsletters for subscribers.