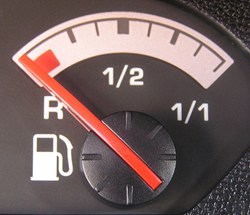 The site provides easy to follow tips on how to squeeze more miles out of a tank of fuel.
(PRWEB UK) 19 April 2013
Tiger.co.uk, better known for helping insurance shoppers to save money by comparing car insurance quotes, has released a guide on how to drive more economically. The latest addition to the guide content on the site provides easy to follow tips on how to squeeze more miles out of a tank of fuel, which can make a lot of difference when trying to reduce motoring costs.
Driving more economically is not only beneficial to drivers who want to save money but it also benefits the environment too. This has been much of the focus for many car manufacturers who have introduced new technology recently, making todays cars some of the most fuel efficient and environmentally friendly to date.
That said, without the correct driving technique many motorists are not taking full advantage of these innovations. The guide released by Tiger.co.uk is split into three sections, maintenence, planning and driving style. Advice such as inflating tyres to the correct pressure, planning your journey and selecting the correct gear are some of many pointers for motorists to follow that could increase their miles per gallon and bring fuel costs down.
Andrew Goulborn, Commercial Director for Tiger.co.uk, commented:
"The addition of a guide to improving fuel economy is part of our continued commitment to offer our shoppers more than just the ability to compare car insurance quotes and we will continue to add more guides over the coming year. Having listened to shopper feedback, we thought that this type of additional information would be welcomed. Visitors to the site can access all of this under the "Help & Info" area of the site, which is linked at the top right of the homepage."
About http://www.tiger.co.uk:
Tiger.co.uk is a trading name of Call Connection Ltd. Tiger.co.uk is a UK based, independent motor insurance comparison site, offering insurance quotes from over 150 motor insurance brands. Call Connection Ltd is authorised and regulated by the Financial Conduct Authority (FCA number 308374).